Latest news from CapaSystems
CapaSystems is a Danish software development company and consultancy. Since 1996 we've been dedicated to delivering software solutions that provide our customers with better overview, improved end-user quality of experience and increased flexibility while reducing their costs.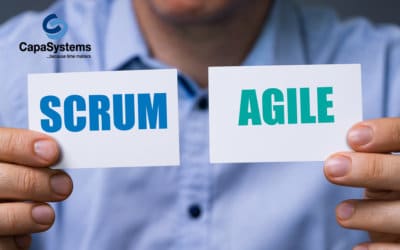 Written by: Development Manager Henrik Wendt Scrum: Time was when IT developers could work on a solution for half or even an entire year before sharing a single screenshot with the outside world. The waterfall model, which was the preferred project management model...