Find and fix software
that undermines your IT security
CapaOne Updater for all companies
The Updater makes it easy to raise the level of your security and to continuously make sure that all available third-party software is fully up to date — regardless of which deployment tool you have opted for, since the Updater supports all of them — e.g., CapaInstaller, SCCM or Intune.
The agent scans and indicates where there are updates that need to be addressed — and implements them automatically.
Streamlined updating of third-party software
Manual or automated — the choice is YOURS!
The wrong place to cut corners

Failure to update third-party software is the primary reason why companies are compromised. Companies need to be on their guard when updating their software.
Nevertheless, this is not something that is always given priority.
Updating third-party software with the Updater safeguards your devices against security vulnerabilities that may become hazardous and enable virus attacks and malware intrusions.
Easily, transparently — and automatically!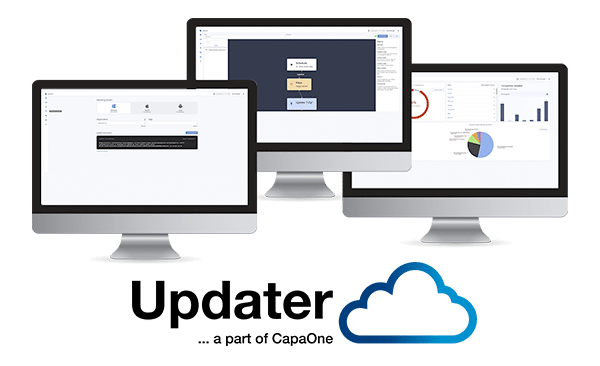 Fix first-time Installation
Find and manage by filters
Proactive Patch Management

A proactive Path Management approach improves a company's endpoint security and helps prevent viruses, ransomware, and other threats.
The Updater makes it easy to raise the level of your security while remaining compatible with all available third-party software. The agent scans and indicates If any updates need to be addressed — and implements them easily and transparently.
You can choose between manual and automated updates — the choice is YOURS.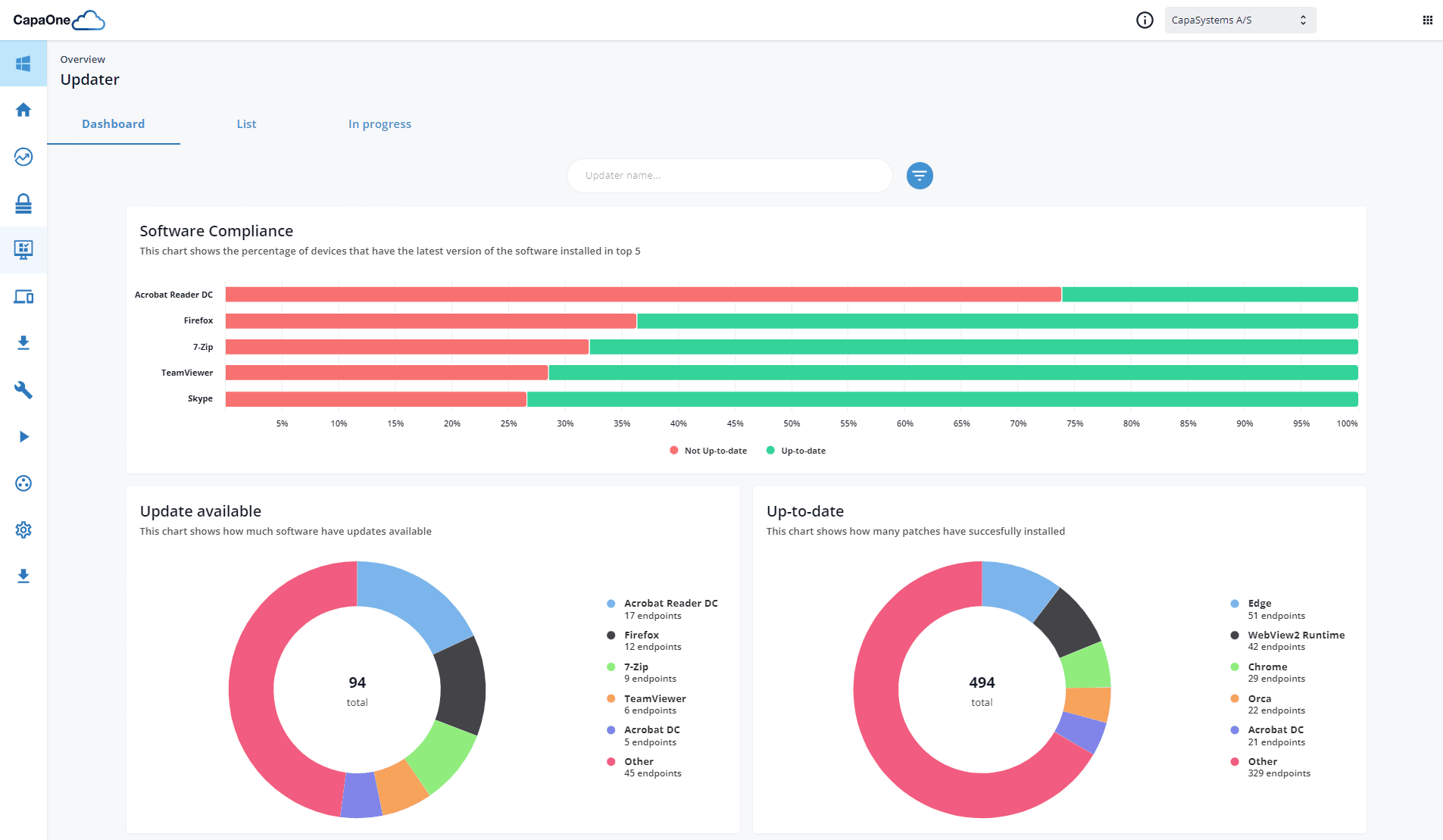 How to install
Get protected right away by following these 3 easy steps:
Step 2
2. Download
Download the CapaOne Agent
Step 3
3. Install
Install the CapaOne Agent
CapaOne Updater allows you to
simple overview of missing software updates
apply software updates with secure step-by-step access
get insight into all the missing updates from dashboards
get your endpoints closer to ISS DSS compatibility
"Just like AdminOnDemand, Reliability Updater is a CapaOne-based product that is developed by CapaSystems. CapaOne is our cloud-based platform, which offers customers simple IT administration without a need for prior expertise. Our CapaOne products make it possible for you to add value and upgrade your IT installation regardless of your current deployment solution. They support ALL deployment products — including, for example, CapaInstaller, SCCM, or Intune."
– Martin Søndergaard, CPO, CapaSystems
Spend minutes per month patching all your endpoints by automating with workflow.
Updater gives you all you need to get insights and manage third-party software updates on your endpoints.
Need the software on an endpoint – no problem, you can install the third-party software even though the software is not installed.
All endpoints can be managed with filters by selected values from the inventory.
Technical support is offered in danish and english by our own experts. The product is designed and developed in Denmark by developers from CapaSystems A/S.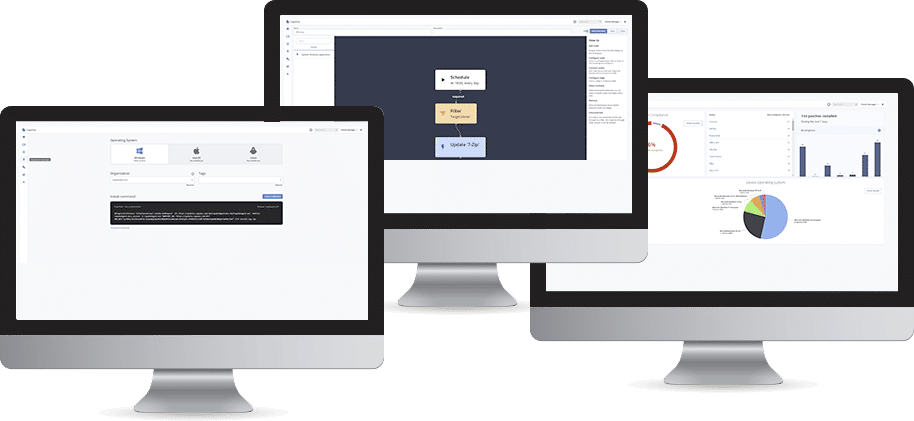 Yes – please show me immediately!
Let us show you how Updater can make a difference in your
organization and be your next tool when patching third-party software.