Failure to update third-party software is the primary reason why companies are compromised. Companies need to be on their guard when updating their software.
Nevertheless, this is not something that is always given priority.
Updating third-party software with the CapaOne Updater safeguards your devices against security vulnerabilities that may become hazardous and enable virus attacks and malware intrusions.
The CapaOne Updater makes it easy to raise the level of your security and to continuously make sure that all available third-party software is entirely up to date — regardless of which deployment tool you have opted for since the CapaOne Updater supports all of them — including CapaInstaller, SCCM or Intune.
The agent scans and indicates where there are updates that need to be addressed — and implements them automatically.
Streamlined updating of third-party software
Manual or automated – the choice is YOURS!
Proactive Patch Management
A proactive Path Management approach improves a company's endpoint
security and helps prevent viruses, ransomware, and other threats.
The CapaOne Updater makes it easy to raise your security level while remaining
compatible with all available third-party software. The agent scans and indicates
If any updates need to be addressed, implement them quickly and transparently.
You can choose between manual and automated updates — the choice is YOURS.
Simple overview of missing 
software updates
Find and manage
by filters
Apply software updates with
secure step-by-step access
Get insight into all the missing
updates from dashboards
Get your endpoints closer to
ISS DSS-compatibility
Why update 3rd party programs?
Proactive Patch Management enhances security and prevents exploitation, ransomware, and other threats.  
What is the risk of a hacker attack?
The risk of hacking companies has increased dramatically over the past two years. Hackers' interest in smaller companies, in particular, has risen significantly – and according to SMVdanmark, one should remember that if something has value to the company, it also has value to a hacker. All industries can be affected.  
Danish companies are particularly vulnerable because Denmark is the EU country with the highest number of smaller companies that have digitized their workflows. The high level of digitization among companies opens up more entry points that hackers can exploit if not adequately protected.
Why is updating 3rd party programs important?
Updating third-party software is essential for the following reasons:  
Security: Updates may contain security fixes and enhancements that protect against threats and attacks.  
Bug Fixes: Updates can address existing bugs and issues affecting the software's performance and stability.  
New Functionality: Updates can introduce new features and improvements to the software, enhancing its efficiency and user-friendliness.  
Compatibility: Updates can ensure that third-party software works correctly with other software and hardware components involved.  

 
Regularly updating third-party software ensures optimal functionality and protection against potential security risks.
What are 3rd party programs?
Third-party software is software developed by a company or individual other than the original software manufacturer who uses or distributes the software. The software is then not part of the original operating system or program and is installed as a separate application.
What are the consequences of not updating 3rd party programs?
Failure to update third-party software can have the following consequences:  
Security vulnerabilities: Un-updated software can be vulnerable to threats and attacks, leading to data or system compromise.  
Errors and crashes: Un-updated software can cause errors and crashes affecting performance and productivity.  
Incompatibility with other systems: Un-updated software can lead to compatibility issues with other software or hardware components, causing errors and crashes.  
No new functionality: By not updating third-party software, you may miss out on new features and improvements that enhance performance and efficiency.  

 
Neglecting to update third-party software can have serious consequences. Therefore, it is important to update regularly to ensure that the software functions optimally and protects against potential security threats.  
What are the benefits of automating Patch Management for 3rd party programs?
Automating Patch Management for third-party software offers the following benefits:  
Enhanced security: Automatic Patch Management ensures regular third-party software updates, reducing vulnerability to security threats and attacks.  

 

Reduced downtime: Automatic updates can be scheduled at times that minimally impact company productivity, thereby minimizing potential downtime.  
Consistent updating: Automatic updates ensure that all systems are updated uniformly and regularly, reducing the risk of compatibility issues and errors.  
Increased productivity: Automatic updates will free up IT personnel for other tasks as updates are automated while reducing the risk of downtime.  
Easy administration: Automatic updates are centrally managed, making it easier for IT personnel to monitor and control updates across many systems. 

 
 Automatic Patch Management is an effective way to keep third-party software up to date, ensuring that the software always has the latest security and compatibility updates while minimizing the risk of downtime and increasing productivity.  
Why do many still need to update their 3rd party programs?
There are many reasons why some people do not update their third-party programs, including:  
Lack of time:

People are often busy with other tasks and may not have time to update their software regularly.  

Lack of knowledge:

Some people may not be aware of how important it is to update their software and how to do it.  

Fear of errors:

Some people fear that updates may lead to errors or crashes, so they avoid updating.  

Complex process:

Some software is challenging to update, and people may not have the necessary knowledge or skills.  

Inactive software:

Some software is rarely or never used, so updating them may not seem necessary.  

Cost-consciousness:

Updates for the software bought can be expensive; thus, people avoid updating to save money.  

 
These are some of the factors that can lead people to neglect updating their third-party software. However, it is important to remember that updates often include essential security and performance improvements, so it is best to update software regularly.  
Is there a straightforward solution for updating 3rd party programs?
Yes, of course – and many are using solutions that simplify updating third-party programs. CapaOne Updater is one of these solutions.  
With CapaOne Updater:  
Spend less time patching.   
Gain knowledge and control.   
Scan for updates. Initial installation.  

 

Find and manage with filters.  

 

High-quality software and support.  
What does it take to use CapaOne Updater?
Not much – the agent scans shows where updates are needed and handles it automatically.  
Just like CapaOne Android, CapaOne AdminOnDemand, CapaOne Drivers, and CapaOne Reliability, CapaOne Updater is a CapaOne-based product developed by CapaSystems. CapaOne is our cloud-based platform, offering customers simple IT administration without needing prior expertise. Our CapaOne products allow you to add value and upgrade your IT installation regardless of your current deployment solution. They support ALL deployment products — including CapaInstaller, SCCM, or Intune.
– Dan Svendsen, CPO, CapaSystems
CapaOne Updater Key Features
Spend less time patching
Spend minutes per month patching
all your endpoints by automating
with workflows.
Get insights and control
CapaOne Updater gives you all you need to get insights and manage third-party software updates on your endpoints.
Scan for updates
Automatically scan all your
endpoints for missing updates.
First-time Install
Need the software on an endpoint
– no problem, you can install the
third-party software even though the software is not installed.
Find and manage by filters
All endpoints can be managed with filters by selected values from the inventory.
High quality EU-support
Technical support is offered in danish and english by our own experts. The product is designed and developed in Denmark by developers from CapaSystems A/S.
CapaOne Security monitors your endpoints' most critical security configurations, including antivirus, encryption, and firewall.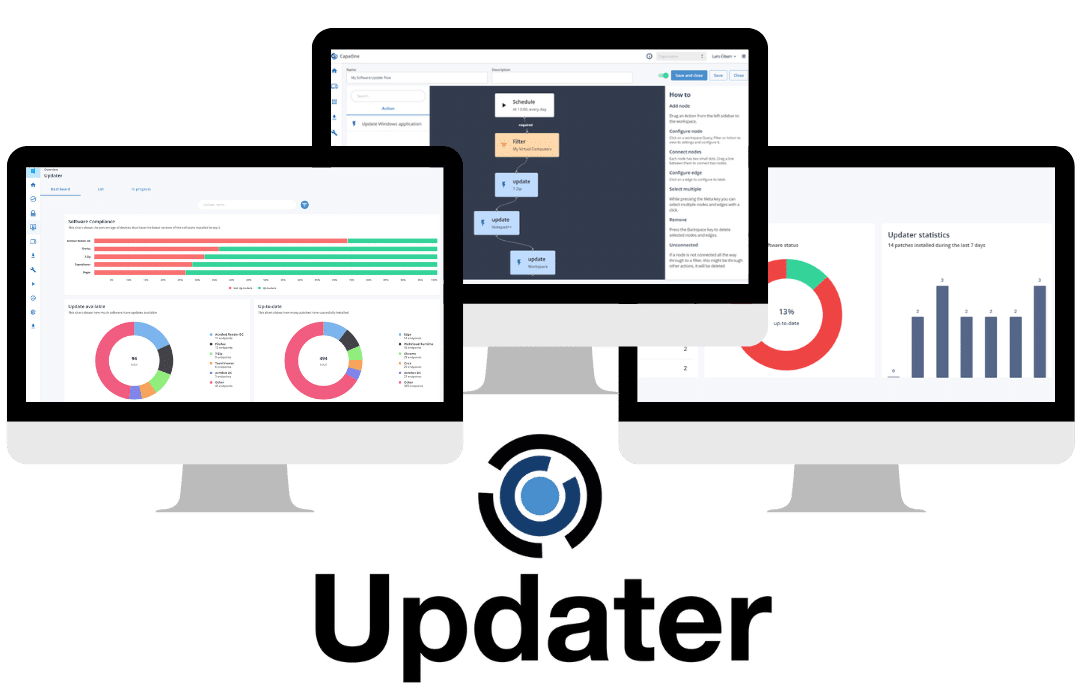 Yes – please show me immediately!
Let us show you how
CapaOne Updater

 
can make a
difference
in your
organization and be the
following tool when patching third-party software.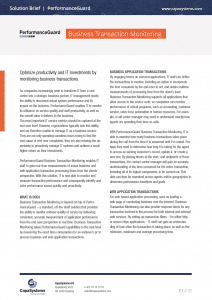 Business Transaction Monitoring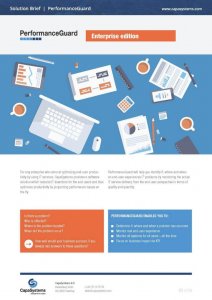 PerformanceGuard Enterprise Edition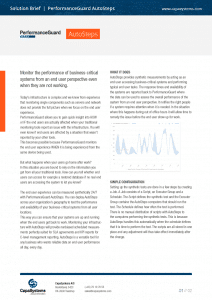 PerformanceGuard AutoSteps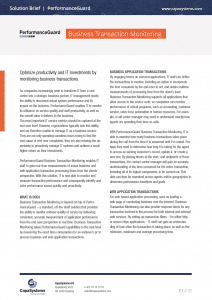 Business Transaction Monitoring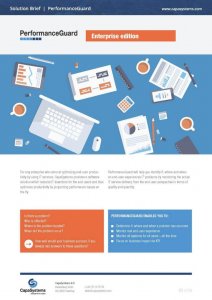 PerformanceGuard Enterprise Edition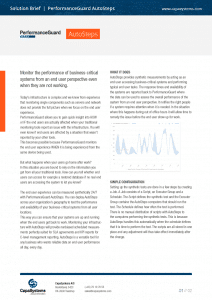 PerformanceGuard AutoSteps