HOW CAN CAPASYSTEMS SECURE AND OPTIMIZE YOUR IT?
WE MAKE SOFTWARE THAT INFORM, AUTOMATE AND STANDARDIZE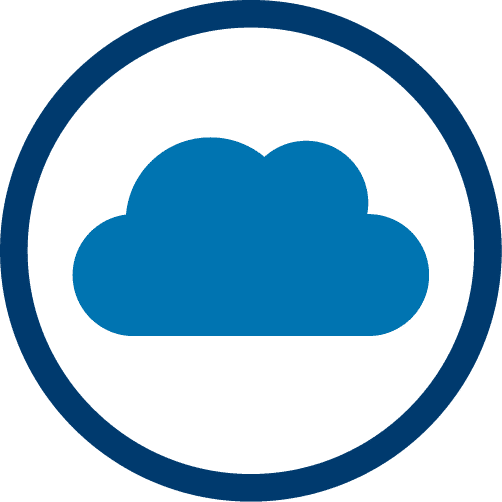 CapaOne  –
handle the daily IT tasks in the cloud
CapaOne is CapaSystems' cloud-based platform focusing on all the daily IT disciplines that MUST be handled at ALL endpoints – without you necessarily having to be an expert in them all. Supports ALL deployment products — including, for example, CapaInstaller, SCCM and Intune.

Updating drivers is time-consuming, particularly in organizations that use different computer models. CapaOne Drivers eliminates the need for you to identify the drivers you need manually, find them, and then download and install them. The advantage offered by CapaOne Drivers is that the solution automatically registers old drivers and updates ALL of them.
Try FREE of charge for 30 days

Privileged Access Management (PAM) will settle your stomach when the end users are going to handle installation on their own. There is no reason to worry about unintended changes, that could have serious consequences regarding safety because AdminOnDemand automatically controls up- and downscaling of user rights.
Try FREE of charge for 30 days

Automatic updating of third-party software keeps your units secure against dangerous weaknesses and attacks. Proactive Patch Management using Updater gives network security, while preventing exploits, ransomware and other threats. The agent scans and shows where there are updates that need to be dealt with.
Try FREE of charge for 30 days
The measurements, which are provided in a simple and clear UI, are directly connected to what the user experience. They are based on the well-known reliability value from Windows — where Reliability excels by gathering ALL reliability values for all computers at the company, thereby producing a full overview.
Try FREE of charge for 30 days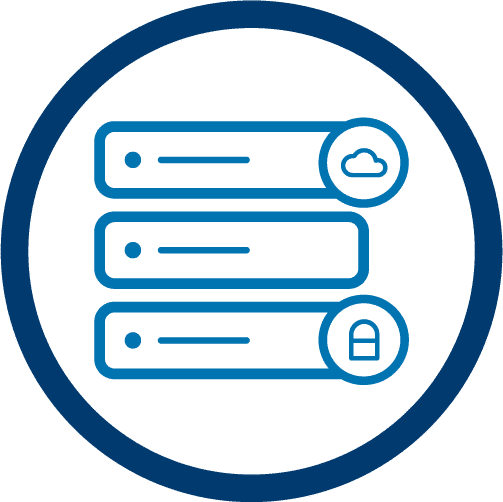 Let us help you get the most out of your IT devices
We know that time matters for companies – both large and small. Thats why we develop software solutions that provide overviews and help automate and standardize IT infrastructures and end users' IT tools.
CapaDrivers – a part of CapaServices
CapaServices are standard solutions that adds value to your Windows environment. The solutions are developed and maintained by CapaFactory Team and are fully supported by CapaSystems Customer Services at no extra cost. Some of the following CapaServices are offered:
CapaDrivers makes it easy to both install drivers on new computers and update these on existing ones. The service supports more than 90% of the hardware models of selected vendors aged 5 years or less. You no longer need to download and integrate driver packages from the manufacturers yourself when your company gets new models of hardware.
CapaPacks puts you one step ahead in relation to security, creation and deployment of packages. With CapaPacks you can skip the daily monitoring for new security updates and patches for standard packages as well as the preparation of these for release. Let CapaPacks do the job – it is easy, inexpensive and smart.
Drive encryption using BitLocker is an easy and secure way of protecting data – especially when implemented and managed using CapaInstaller. You needn't worry about whether local data are protected in case of theft or unauthorised access to your computers.
The CapaWinUpgrade service gives you a tool that makes it possible to easily upgrade your Windows 10 platform.You do not need to worry about spending resources on one of the IT Department's most time-consuming tasks or developing yourselves a package that will ensure that your operating system is updated.
That's why you should choose CapaSystems
At CapaSystems we focus on delivering solutions and services that provide real value. It's essential that our customers feel that they're important, and that's why we always welcome input from our customers and develop software that contains the functionality required to ensure optimal IT working conditions.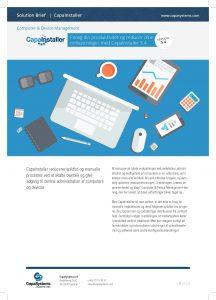 Capainstaller Solution Brief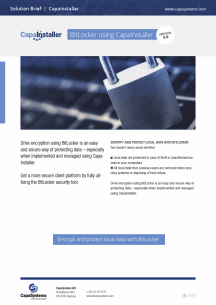 BitLocker med CapaInstaller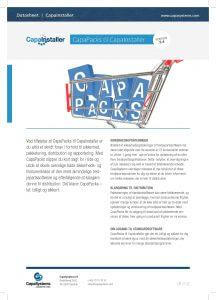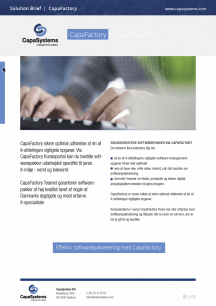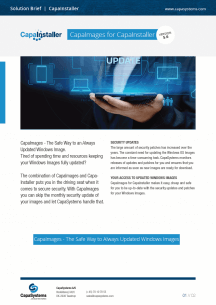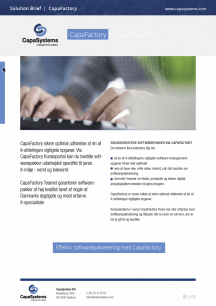 Windows 10 in-place upgrade
Our customers' considerations
Your content goes here. Edit or remove this text inline or in the module Content settings. You can also style every aspect of this content in the module Design settings and even apply custom CSS to this text in the module Advanced settings.
The IT Department at the Struer Municipality is presumably several steps ahead of many others when preparing for the upcoming Danish parliamentary elections. When Prime Minister Mette Frederiksen finally presses the election button, the municipality in the Central Denmark Region will be as ready for the elections as humanly possible.
Their election PCs run without a single hitch using a solution developed by CapaSystems
Read more…
Considering that the Municipality has a small IT and Support Department that numbers less than 30 people, this requires a Device Management system that works, is easy to understand and can be used across various devices. CapaInstaller meets all these demands which is why the IT department at Fredericia Municipality uses CapaInstaller on all their digital devices.
They do this with CapaInstaller.
Read more…
The Municipality has been CapaSystems' client since 2018.
Therefore, it also came entirely as a matter of course for the Municipality's IT Department to contact CapaSystems directly when they had to re-saddle and choose an entirely new supplier because of problems with the delivery of brand-new computers for all teachers and students.
Read more…
Say goodbye to time-consuming manual search and installation of drivers with CapaOne Drivers,...
read more
Get a non-binding offer!
Let us show you, what CapaSystems can do for your company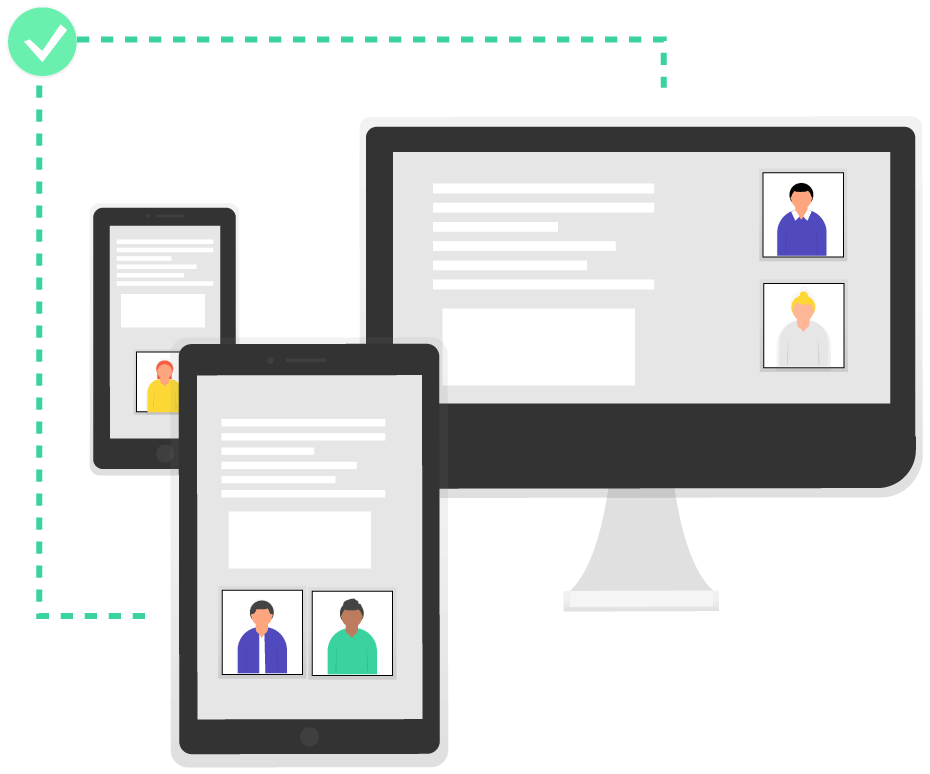 Derfor skal du vælge CapaSystems?
CapaSystems er fokuseret på at levere løsninger og services, der giver mærkbar værdi. Det er vigtigt for os, at vores kunder har følelsen af at være i centrum, og derfor tager vi input derfra seriøst og udvikler software, der indeholder den funktionalitet, som skal til for at sikre den mest optimale IT-arbejdsplads.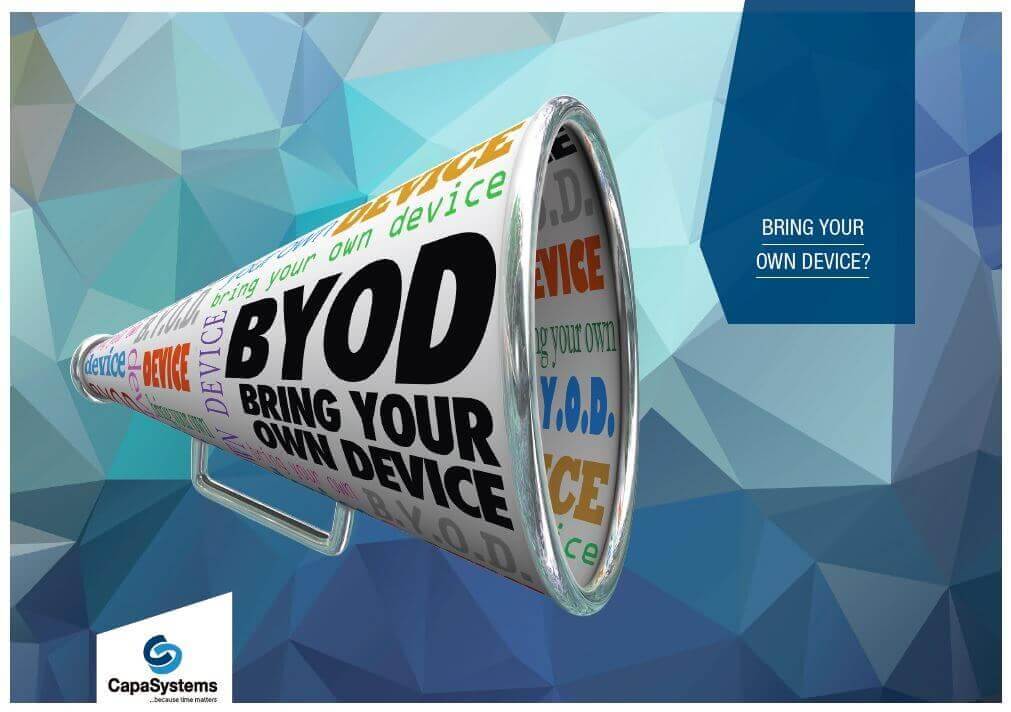 Bring Your Own Device giver søvnløse nætter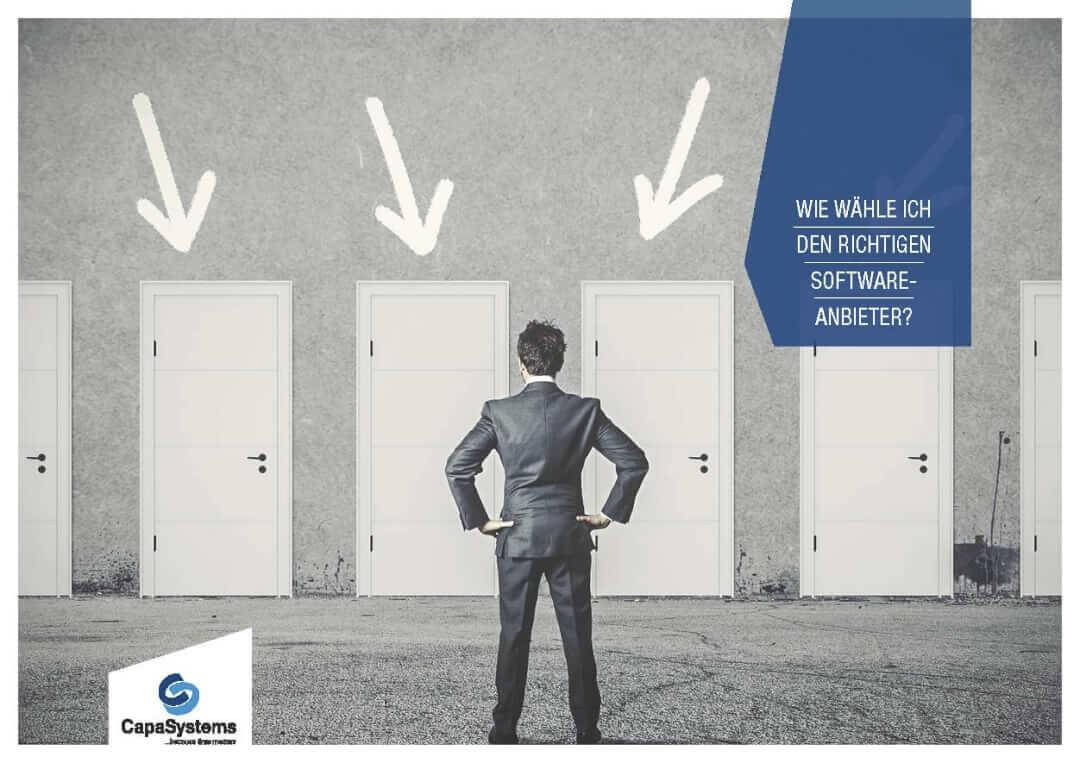 Sådan vælger I den rette softwareleverandør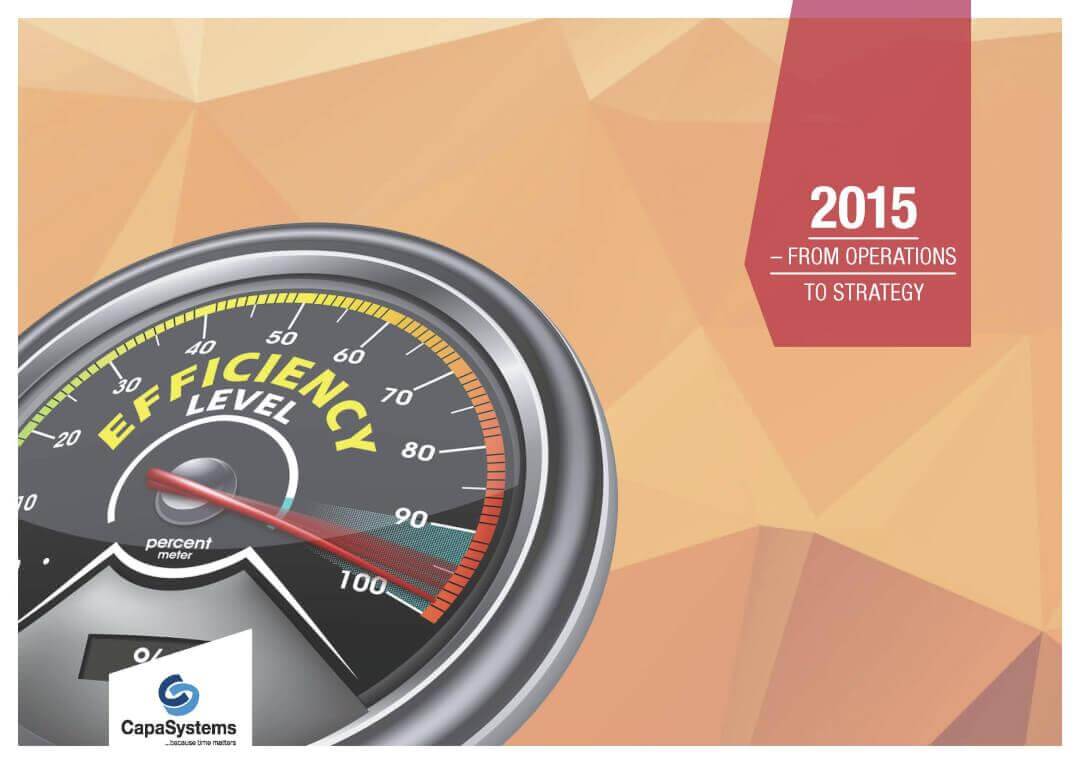 Fra drift til strategi... Because Time Matters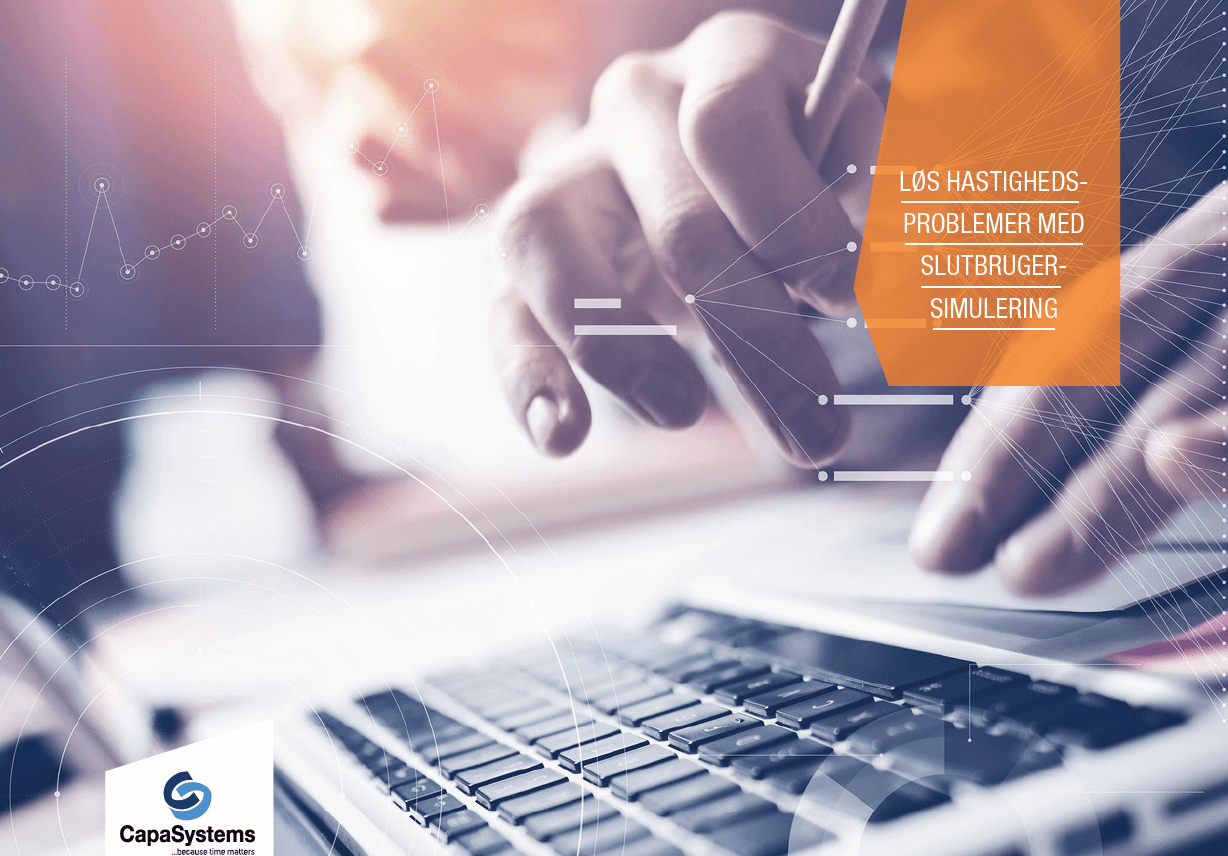 Løs hastighedsproblemer med slutbrugersimulering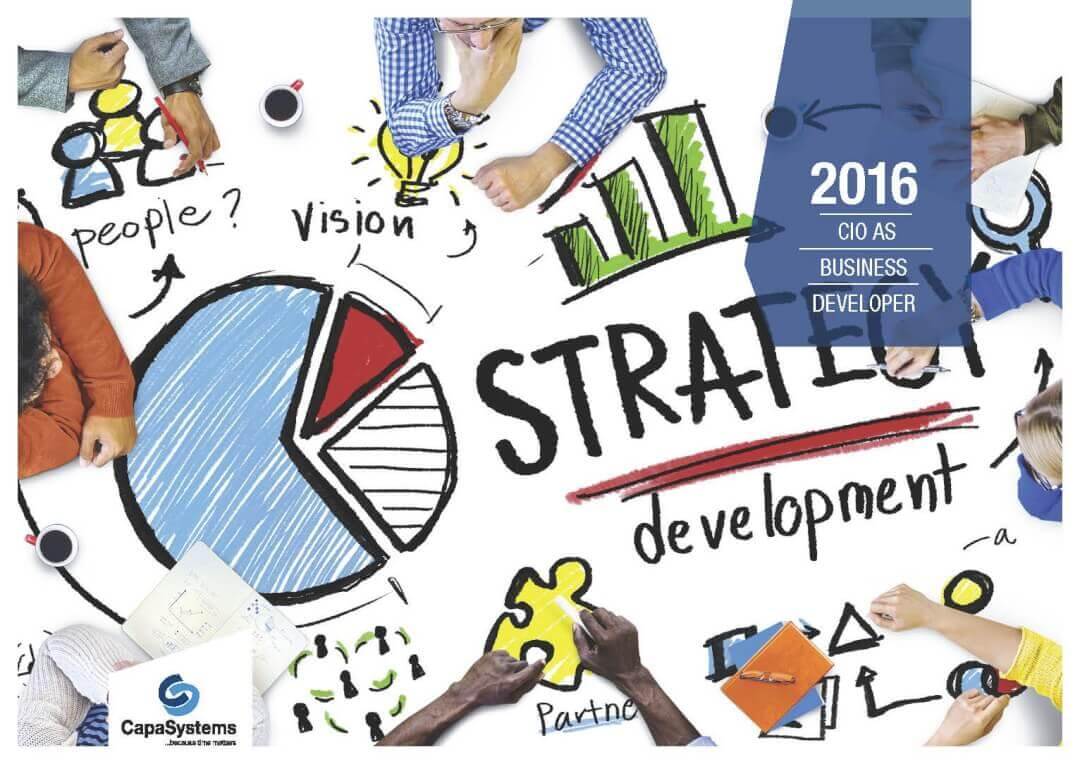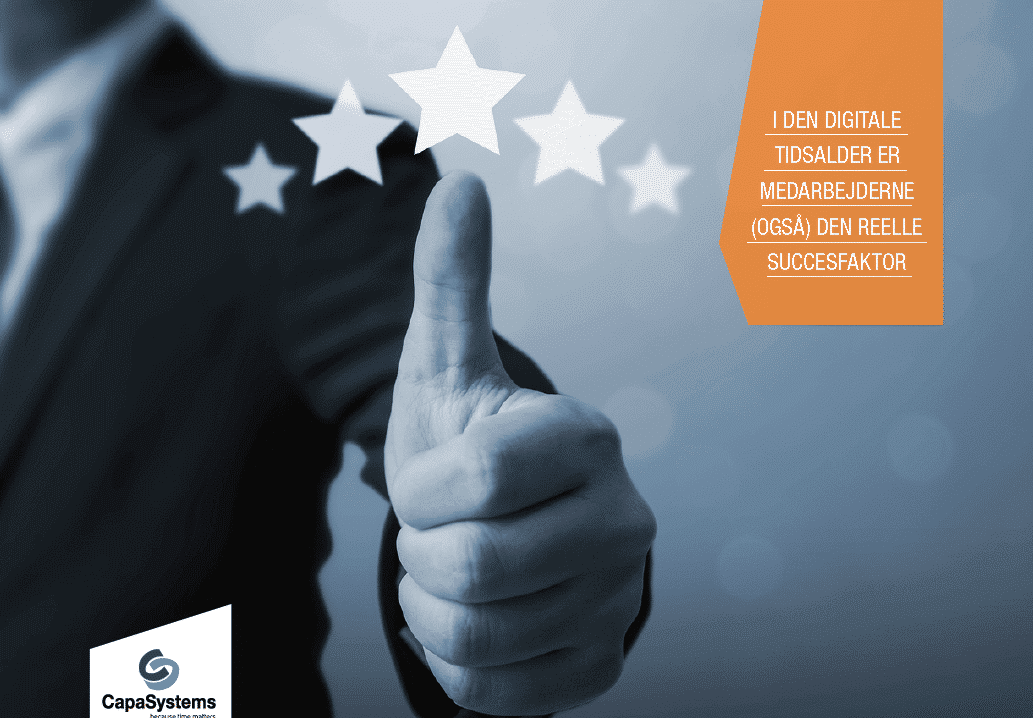 I den digitale tidsalder er medarbejderne (også) den reelle succesfaktor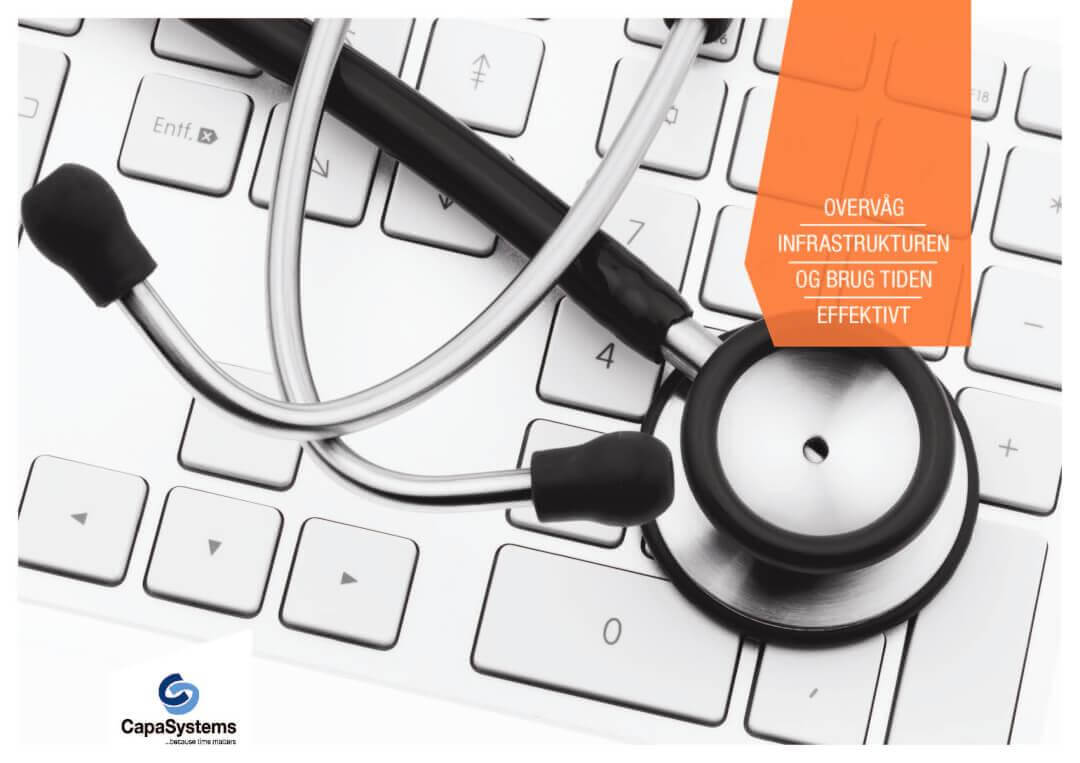 Overvåg infrastrukturen og brug tiden effektivt