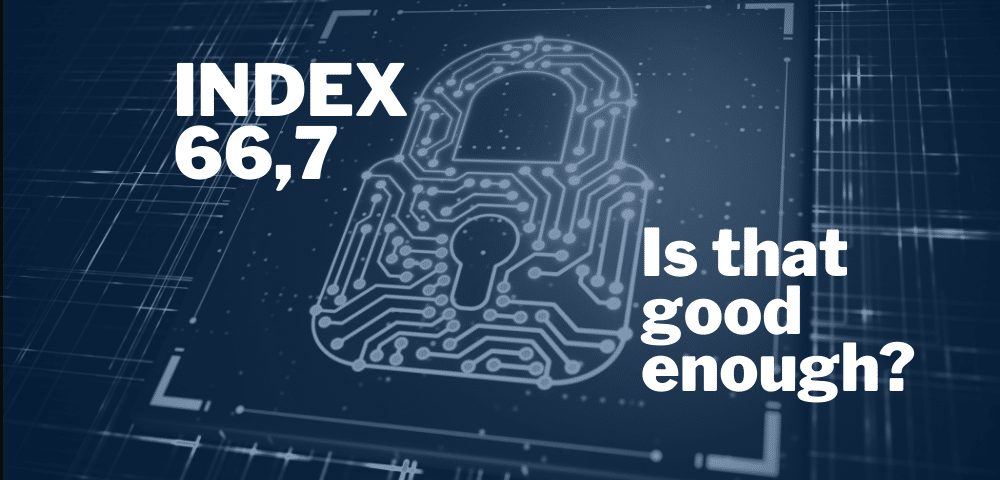 Cyberattacks: Danish companies rank second-best in the Nordics for IT security with an index of 66.7 – but is that good enough?
According to a study by the IT security firm Nixu, Danish companies are second-best in terms of IT security in the Nordics – ComputerSweden reports this.
Nixu's study includes 370 companies and organizations and measures four parameters: current situation, leadership, investments, and development plans.
Denmark ranks at an index of 67.3, which is considered satisfactory. However, we need to reach an index of 70 to enter the "passing" category, a feat achieved only by our Norwegian friends.
The rankings in the Nordics are as follows:
No. 1: Norway (Index 70)
No. 2: Denmark (Index 66.7)
No. 3: Finland (Index 64.1)
No. 4: Sweden (Index 61.7)
Updates are crucial to prevent cyberattacks
One of the most important factors for IT security is keeping your endpoints up to date. This includes both driver updates and updates for third-party software.
Unupdated endpoints pose a severe security risk, as cybercriminals can exploit them. Outdated drivers may contain vulnerabilities that hackers can use to take control of a system. Unupdated third-party software may also have vulnerabilities that can be exploited to steal data or install malware.
You need to improve your updating routines
Even though Danish companies rank second-best for IT security in the Nordics, there is still room for improvement. One area where Danish companies can improve is the approach to updating routines.
In our experience, Danish companies are less inclined to update their endpoints regularly, which is a concern as it increases the risk of cyberattacks.
Here are some tips for improving your update routines:
Automate your updates so you don't have to worry about doing it manually
If you don't automate, create a schedule for when you should update your endpoints
Test your updates before installing them on your production servers
Stay consistently updated on the latest security advisories
It's so easy to do: