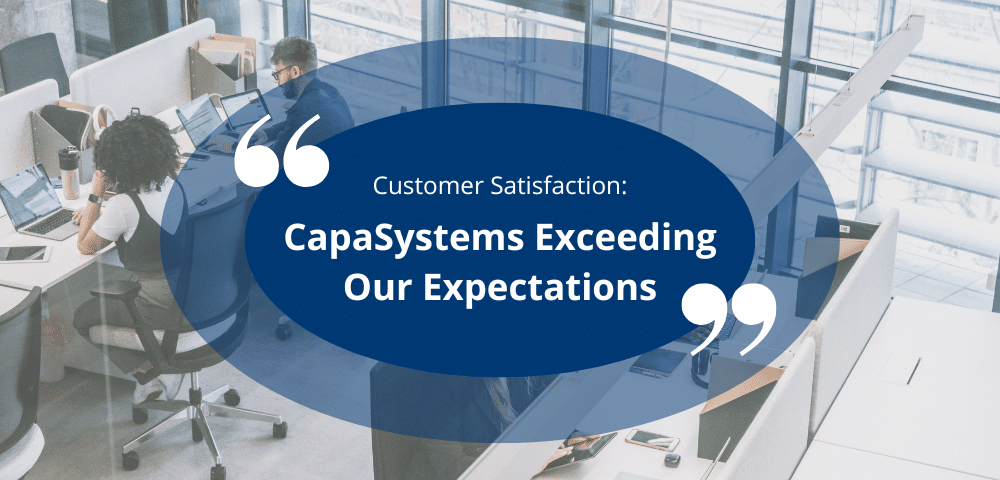 At CapaSystems, we strive to deliver high-quality solutions that meet and exceed our customers' expectations and needs. That's why we become particularly thrilled when we receive unexpected messages like this one from one of our valued customers: 
"First and foremost, we would like to express our sincere gratitude to CapaSystems consultant Erik Kaufmann
for his great flexibility in handling the task we contacted him about. It required a slightly different approach upon arrival
than initially anticipated, but he arrived enthusiastically and helped us overcome our deployment challenges.  
Initially, we had significantly underestimated CapaInstaller as a product.  
Our doubts about whether CapaInstaller could deliver what we desired have proven unfounded
and solely based on our lack of experience and knowledge about the product – and NOT on the product's
functionality and capabilities.  
Erik provided us with training, and we now have much greater confidence that most of our endpoint
deployment and management requirements can be facilitated much more quickly than we had imagined." 
We sincerely appreciate the kind words and are immensely grateful for our customer's honesty and trust in CapaInstaller.