Active Directory: This blogpost will show you how to activate your servers and clients – as simple as possible.
Goal
The goal is to have your servers and clients activated, as simple as possible, with no maintenance for the IT department.
Challenge
How do I activate my Windows licenses?
Do I use MAK or KMS keys?
What is the difference?
Those are some of the questions, I hear a lot.
Just to clarify – if you buy a computer with an OEM license, you are allowed to reimage the computer and use a MAK or KMS license key to activate it.
You can get the MAK keys by buying a license for the operating system you want to activate at your license-dealer. It becomes available on the Microsoft license portal, and you can download and use it when you reimage the computer. A MAK key often has a limit of how many times you can use it for activating; therefore, we recommend that you convert MAK to a KMS license key.
By contacting the Microsoft licenses team, you can convert your MAK license to a KMS license, with no additional charge.
With KMS licenses, you have two choices: You can set up a local KMS server to handle your licenses or add the license key to your Active Directory. The last one is the recommended solution.
With Active Directory-Based activation, your servers and clients activate automatically with the KMS license key from Active Directory when they join the Domain. The key automatically revokes when the servers or clients unjoin the active directory.
Prerequisites
The Domain scheme level must be a minimum of 2012.
Scope
You have support for Active Directory-Based activation on the following operating systems:
Windows 8
Windows 8.1
Windows 10
Windows Server 2012
Windows Server 2012 R2
Windows Server 2016
Windows Server 2019
How to add your KMS key to Active Directory
Add "Volume Activation Services" as a role on any server in your environment.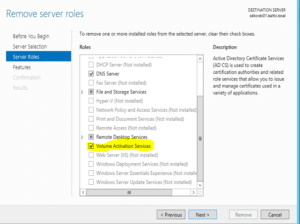 Open "Volume Activation Tools" on the server where you installed the role.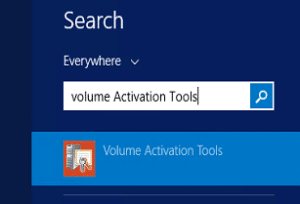 Choose "Active Directory-Based Activation" and, if needed, alternate credentials.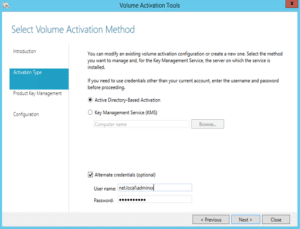 Add your KMS license key and enter a display name.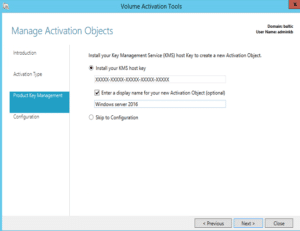 Your KMS AD keys can be viewed or deleted from the "Configuration" view.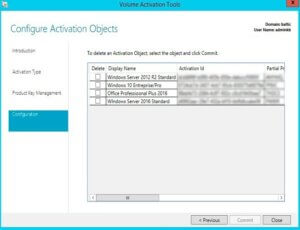 Useful Links
https://docs.microsoft.com/en-us/windows/deployment/volume-activation/activate-using-active-directory-based-activation-client
https://4sysops.com/archives/active-directory-based-activation-way-better-than-kms/
https://download.microsoft.com/download/3/d/4/3d42bdc2-6725-4b29-b75a-a5b04179958b/reimaging.pdf