The CapaInstaller User Group is created to help the clients of CapaSystems.
By attending various meetings throughout the year, the different clients of CapaSystems are given the option to pick up the newest knowledge and consult each other about CapaSystems' systems.
We have had a chat with Søren Dahl Nielsen, who is the Chairman of the CapaInstaller User Group (or, in short, the CUG). Søren works daily as a Deployment Administrator at NIRAS, where he does everything that has to do with CapaInstaller at the company: he creates packages, conducts follow-up, collects data and teaches his colleagues.
He is a major asset to the CUG and an expert within CapaInstallers. Read on to get an insight into why the CUG is useful to CapaSystems' clients.
How did the partnership between CapaSystems and NIRAS come about?
NIRAS currently has some 3,000 CapaInstaller clients, but the cooperation with CapaSystems dates several years back. At the time, Søren was involved in finding a solution at NIRAS:
"We examined 3 products. The advantage offered by CapaSystems lay in both its price and the lack of a need to purchase third-party products to make it run. The option for customisation was also of relevance, since I engage in a great deal of customisation."
Søren was elected Chairman, because he was always the one to come up with new ideas and solutions when he ran into problems with the system. He also thinks a lot of communication routes and makes sure to present his new ideas:
"I talk a lot to my CapaSystems consultant, because there are certain things we can tweak at the company ourselves, but there are other things that quite simply need to be supported by the solution. CapaSystems then incorporates the feature into the solution. This is how we design processes, by simply improving things for everyone."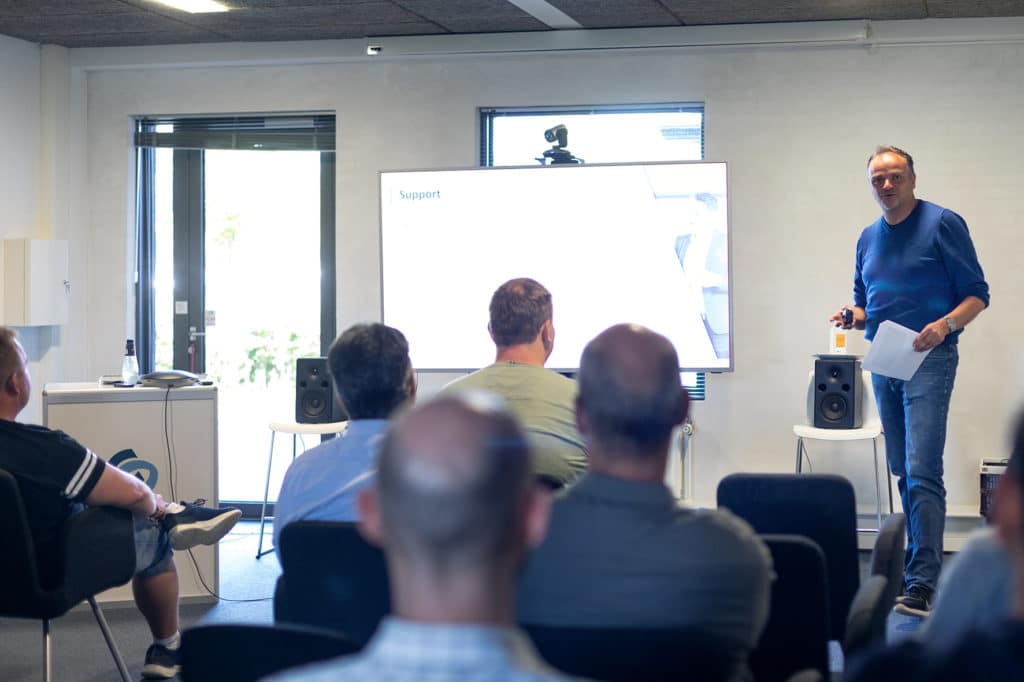 CapaSystems is attentive to ideas
Since Søren works so actively with CapaInstaller, he has the clear impression that CapaSystems listens to him when he raises the question of problems or possible improvements:
"When I come up and say: 'This is something that we've got to do' or 'We need to take a look at this solution,' they listen to what I have to say. They know that what I say is based on the experience I have amassed from my 3,000 endpoints."
CapaSystems also pay attention to the two CUG events that are held every year. Each CUG event presents what has happened with CapaInstaller since the last event, any new services that have been introduced and any upgrades in relation to Windows and offers a forum for questions and suggestions from the users. Søren says that CapaSystems are really good at using CUGs to engage with clients and receive input:
"If they present something new, they make room for people to say: 'But hey, what do we do when we are in this kind of situation?' Perhaps we will not stay up and discuss the entire solution from beginning to end, but then they will say: 'We'll take it up again in the break' or 'We'll call you tomorrow,' and so contact is established, says Søren and continues that Martin Søndergaard, who is the CPO of CapaSystems, tends to bring a long list of wishes and suggestions from every CUG event."
He explains that when participants come up with ideas, it is important not to put them down, but to instead listen and accept these, and this is something CapaSystems are good at, explains Søren.
The CapaInstaller User Group uplifts and inspires
You could be tempted to believe that the CUG is a form of a support group, and Søren explains that this is partially true, but not because CapaInstaller is difficult to use:
"The CUG is just as much a forum where we can share ideas and help put these ideas into practice.
Overall, the CUG is about more than just small talk between people who have nothing else in common but CapaInstaller." Søren says that the participants get to know each other outside the roles they hold in their respective companies and that the focus is not only on the technology, and this is something that attracts people.
With this many different participating companies, there can easily be competitors attending, but this is no source of concern to Søren, who says that competition only helps make them better.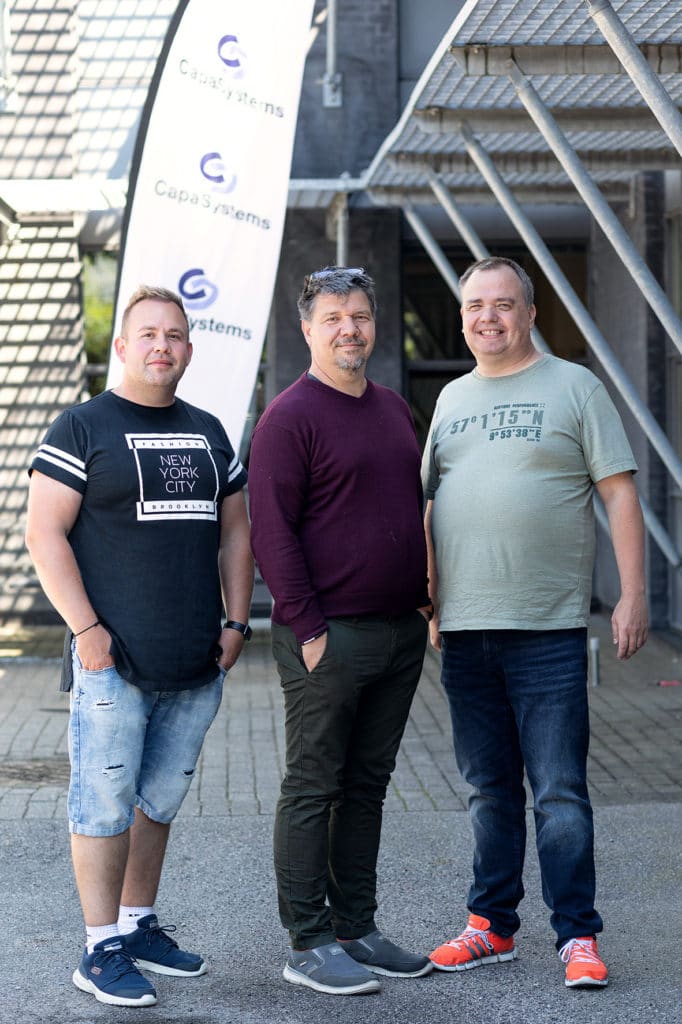 "The network is the most important thing about the CUG"
When you ask Søren why you should take part in the CUG, his answer is quite clear:
"Participating is not only useful for the sake of getting news and presentations; what is most important is the network. This industry lies on the shoulders of a great number of focused engineers, who are often left alone with their work. Getting to know this many other clients and exchanging back and forth professional opinions that would otherwise never see the light of day is the most important thing here."
Søren explains that the reason he serves as the Chairman of the CUG is that he believes in it:
"I would very much like to help spread the word. I think that it's important that we are told the good story."
But he does not only get to tell the good story, he also helps create it. On account of his initiative, he is also the one who gets access to new features first. This is how they are tested, and he does not only get his problem solved, but also provides feedback on the new tweaks. Nor is he reluctant to pass on ideas and feedback from other clients who get in touch with him. This makes him an excellent advocate for the CUG, and he is actively working to spread news of the event to as many people as possible. We set store by the positive feedback on the CUG and appreciate when committed clients like Søren make a contribution to knowledge sharing at the events. We are looking forward to upcoming events.