The General Data Protection Regulation makes demands on your IT security

CapaInstaller MDM and PerformanceGuard makes you more prepared to meet the increased GDPR demands
Are your employees' data under control?
The EU General Data Protection Regulation (GDPR) came into force a long time ago.
Most companies are aware of the greater responsibility and the number of obligations it has entailed when it comes to the processing of personal data.
This is also confirmed by the Danish Data Protection Agency (Datatilsynet) where the number of complaints processed by the Danish Data Protection agency, has increased by 150 %.
We help you increase your focus on IT security through CapaInstaller MDM and PerformanceGuard to make you more well-prepared to meet the strict requirements.
RELEVANT SERVICES AND FEATURES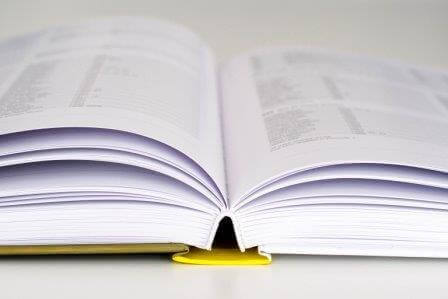 Give the IT department priority
Many companies have given their HR, legal or finance department the overall responsibility for managing GDPR and for making sure that the company has a good grasp of its implications. Let PerformanceGuard provide you with that grasp that puts the IT department in a position to help.
The IT department can then enable the company to keep the general view of the use of ALL applications and IT services – internal as well as external (incl. Shadow IT) – in the company.
Do you meet the requirements of the
EU General Data Protection Regulation?
Stricter consent requirements
The right as a person to be deleted
Increased documentation requirements
Data Protection Officer (DPO)
Let CapaInstaller MDM help
IT Security is important under the General Data Protection Regulation – we can teach you how to:
work with security policies on mobile devices
build the necessary skills and processes
manage computers and mobile devices in one tool
work with all major mobile device platforms
manage Volume Purchase Program (VPP)
Let PerformanceGuard help
The company's IT systems are mapped through PerformanceGuard so that the General Data Protection Regulation (GDPR) is complied with.
To us, it is about more than simply getting ready for the EU General Data Protection Regulation – it is also about enabling our customers to keep one step ahead of the use of personal data and its location.
Let PerformanceGuard help you avoid manual processes and allow you to document who is using which systems and when …
"With PerformanceGuard we are able to pinpoint specific problems in our infrastructure very quickly and without the need for external consultants…"
Allan Christiansen, Head of Infrastructure, the Capital Region of Denmark, Center for IT, Medico and Telephony
"Very soon PerformanceGuard provided enough value for us to invest in it..."
Søren Morthorst, Service Level Manager, Corporate Service Center of Copenhagen City
Want to see it live!
Book a demo of PerformanceGuard or CapaInstaller MDM, and get insights into what the solutions can do for your business