Easy-to-use
Performance Analytics using PerformanceGuard
Have you considered what makes your IT systems slow?
Stop spending hours each day trying to find the applications and processes that steal resources from your end users' computers – let the overview unfold using PerformanceGuard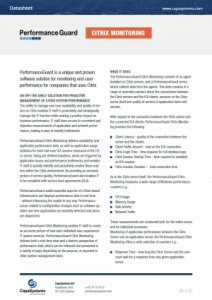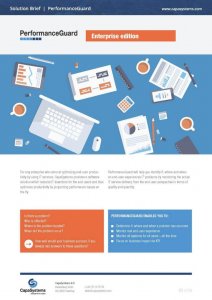 PerformanceGuard Enterprise Edition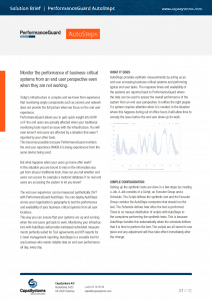 PerformanceGuard AutoSteps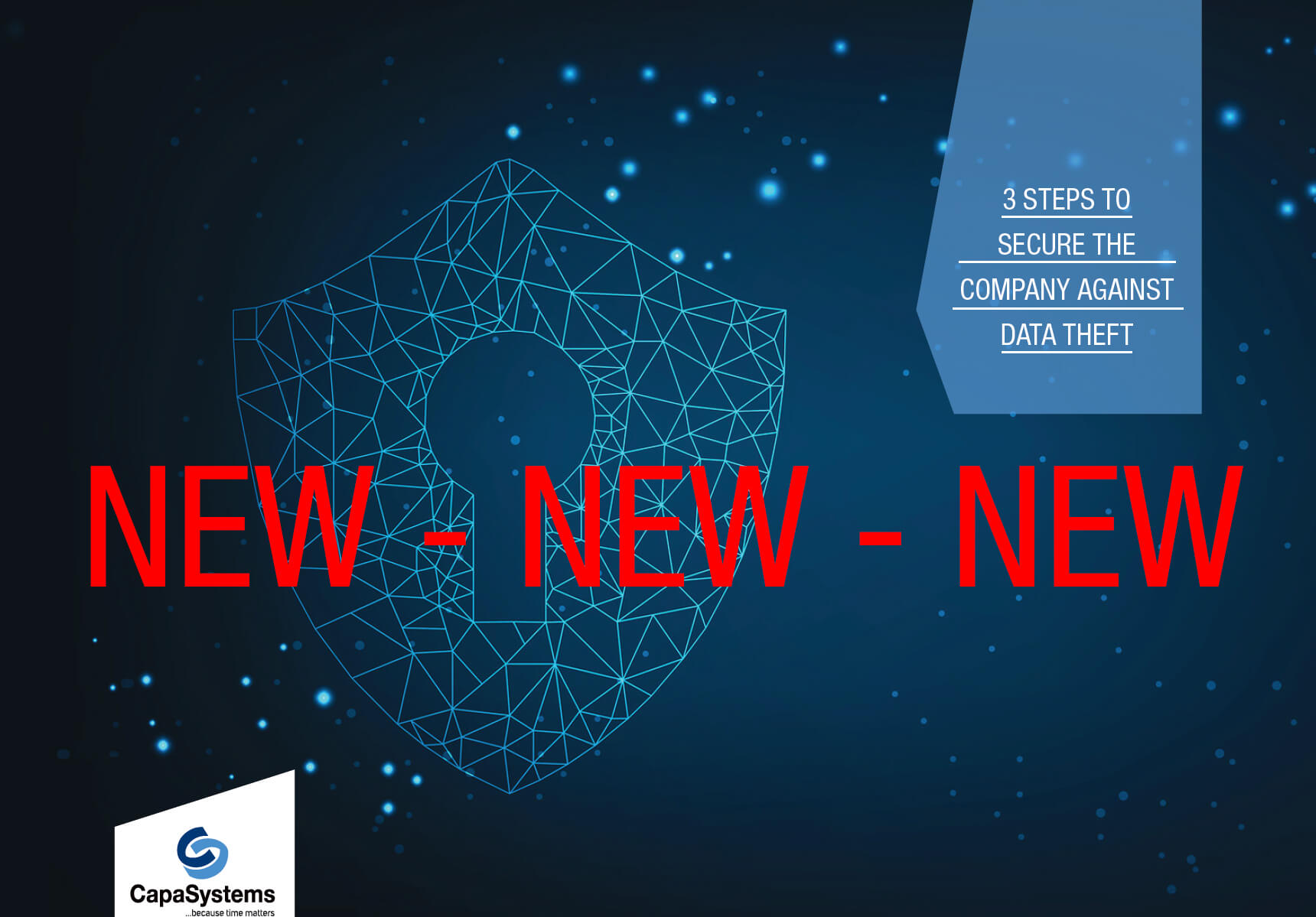 3 steps to secure the company against data theft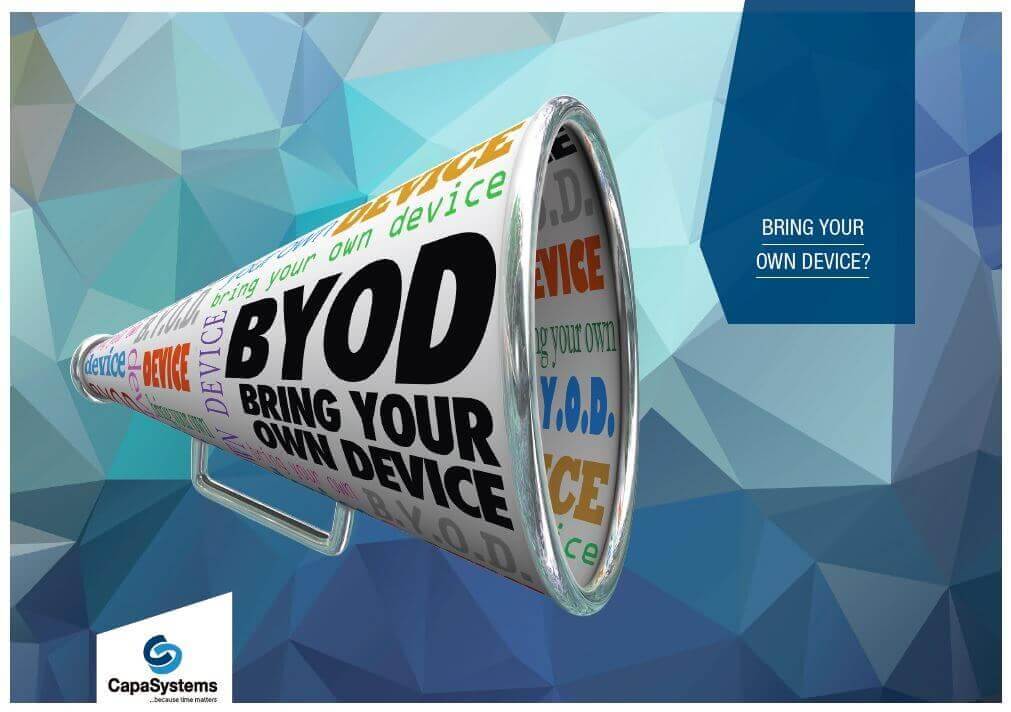 Bring Your Own Device leads to sleepless nights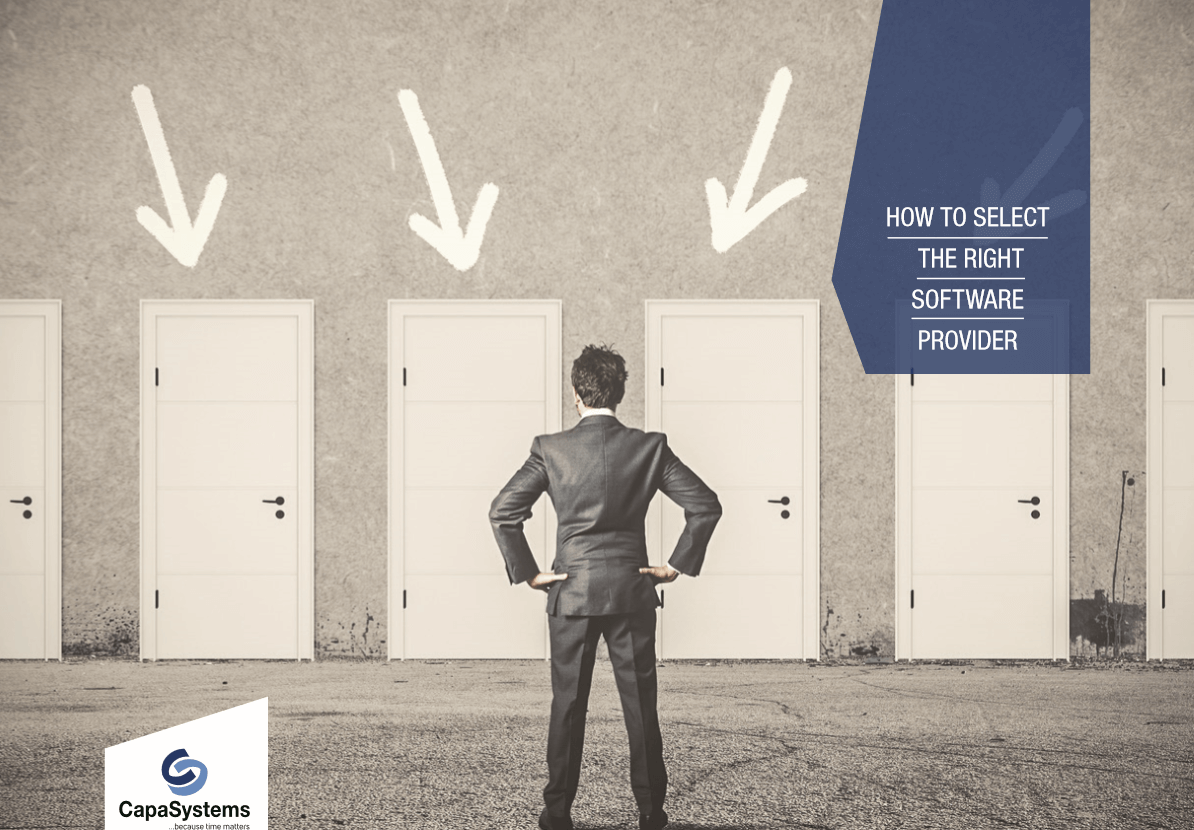 Are you going to select new software?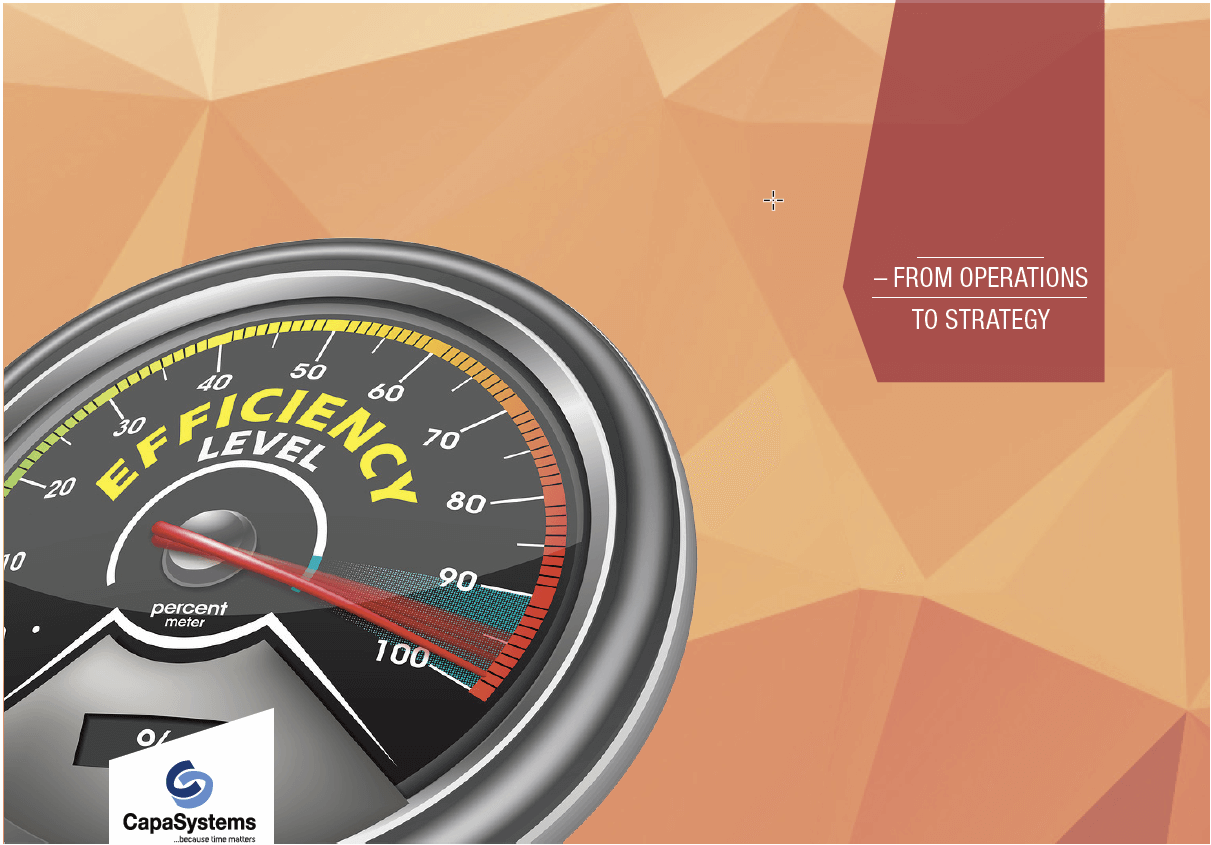 From Operations To Strategy - Because Time Matters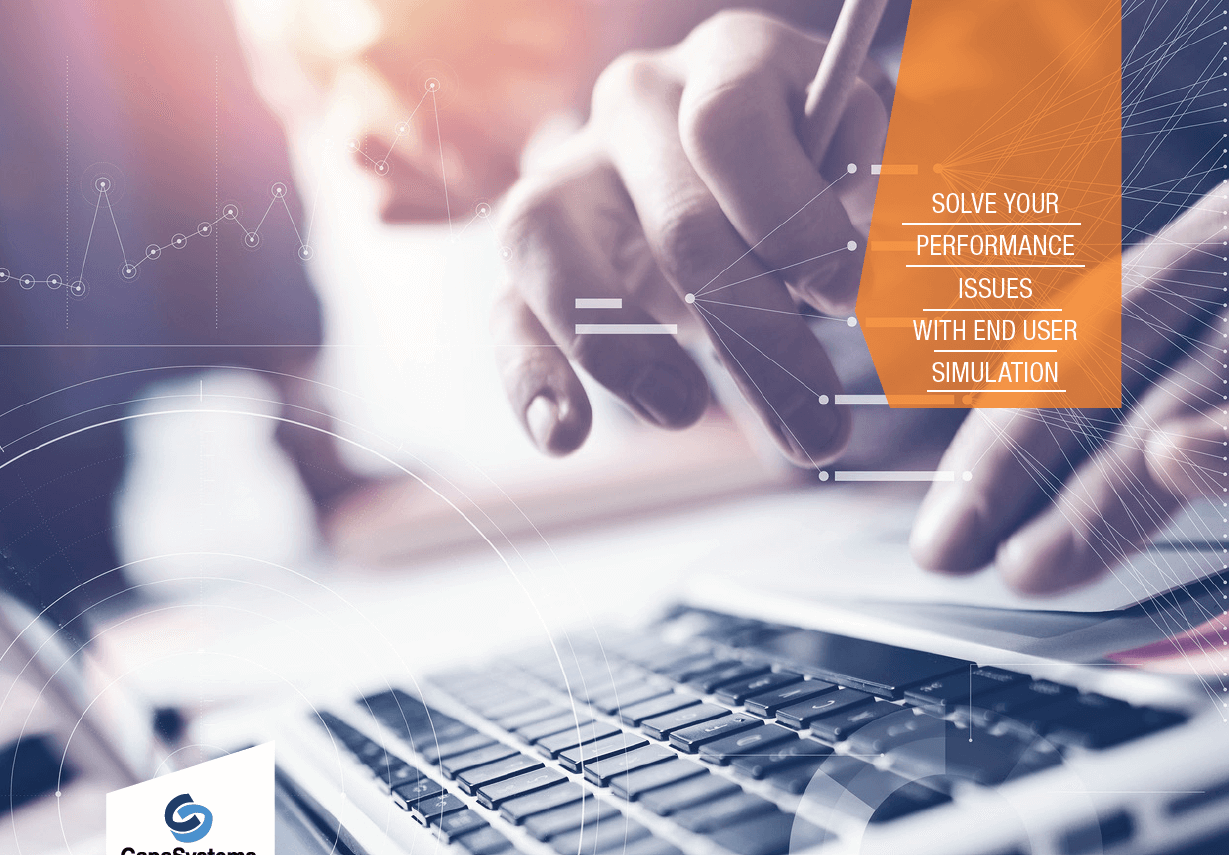 Solve your performance issues with end user simulation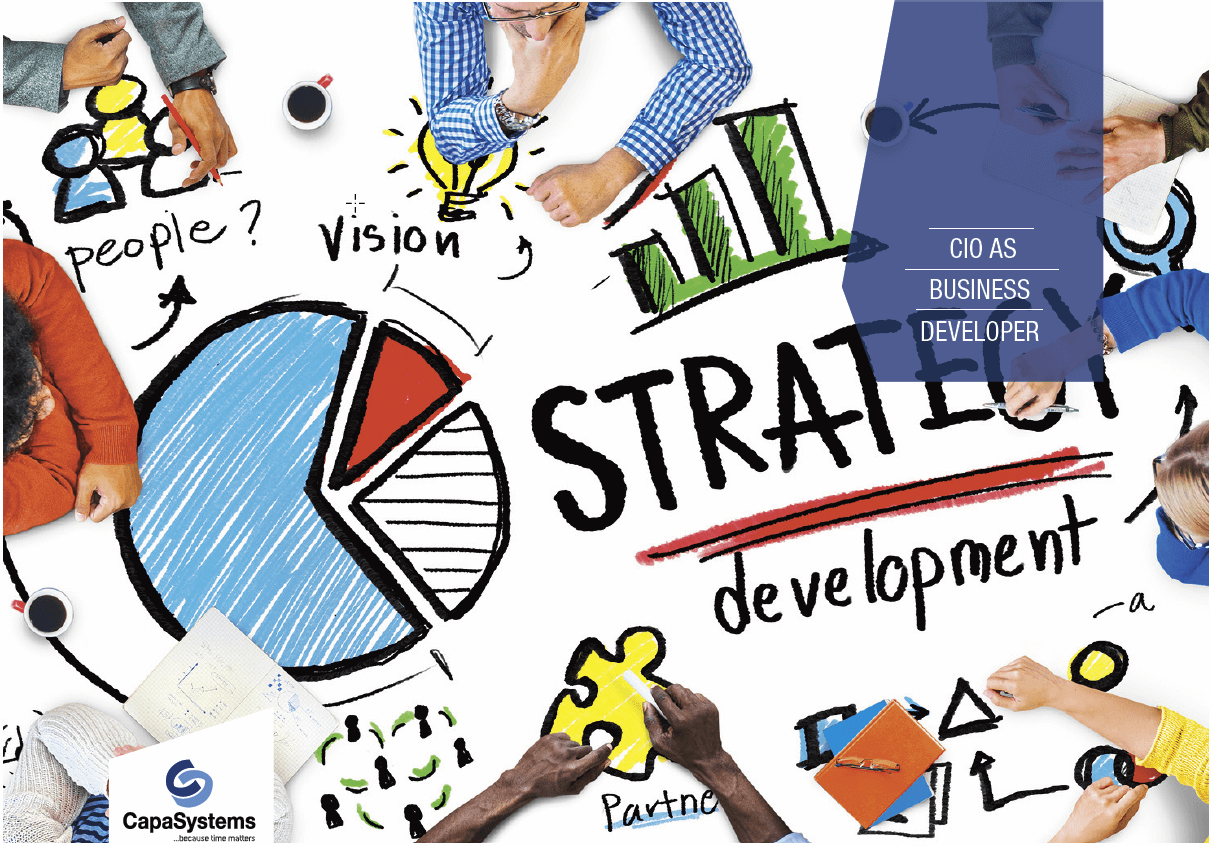 Crucial that CIOs of the future understand business needs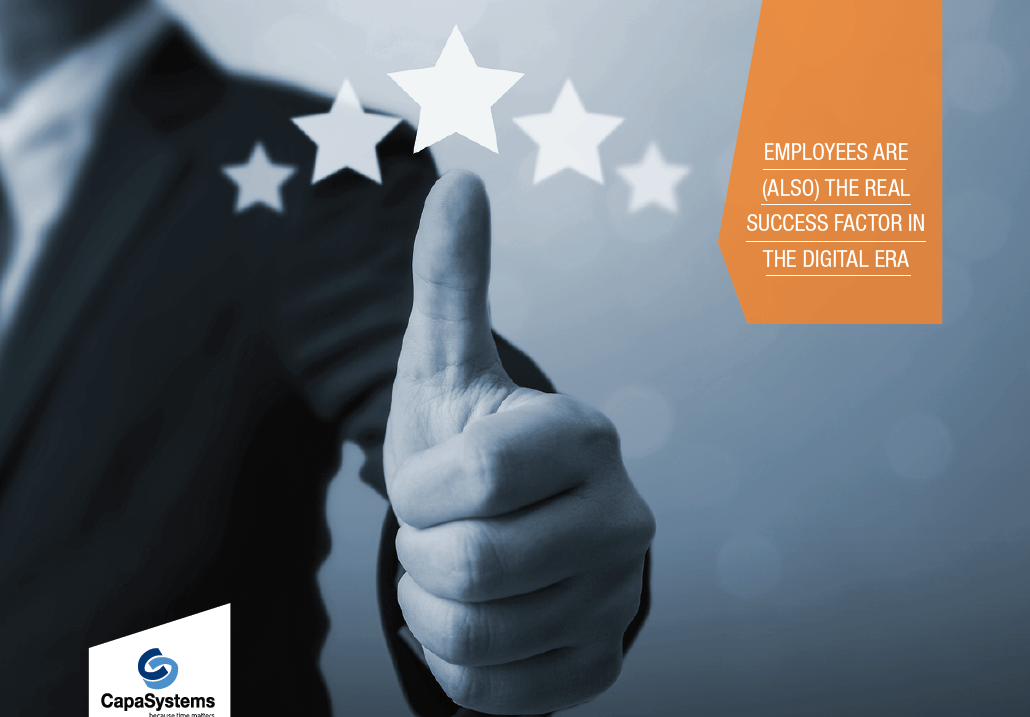 Employees are (also) the real success factor in the digital era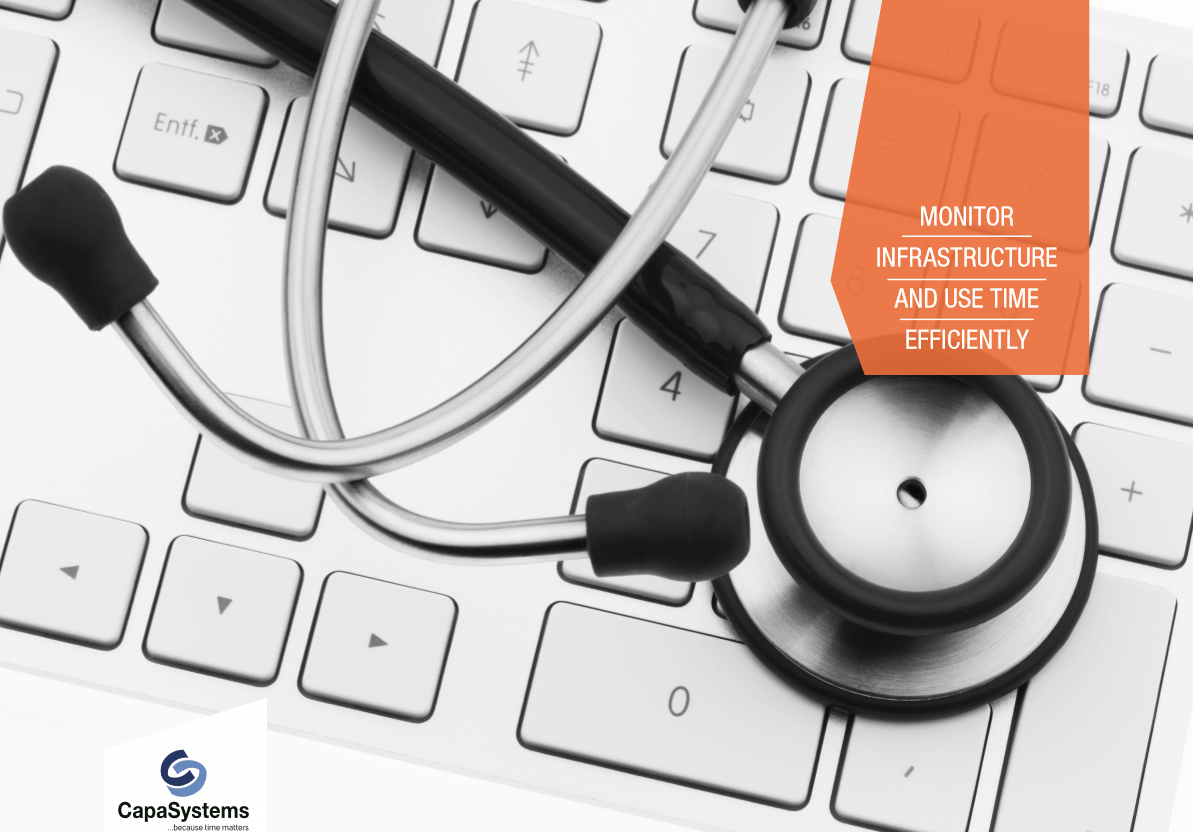 Pinpoint performance problems and avoid wasting time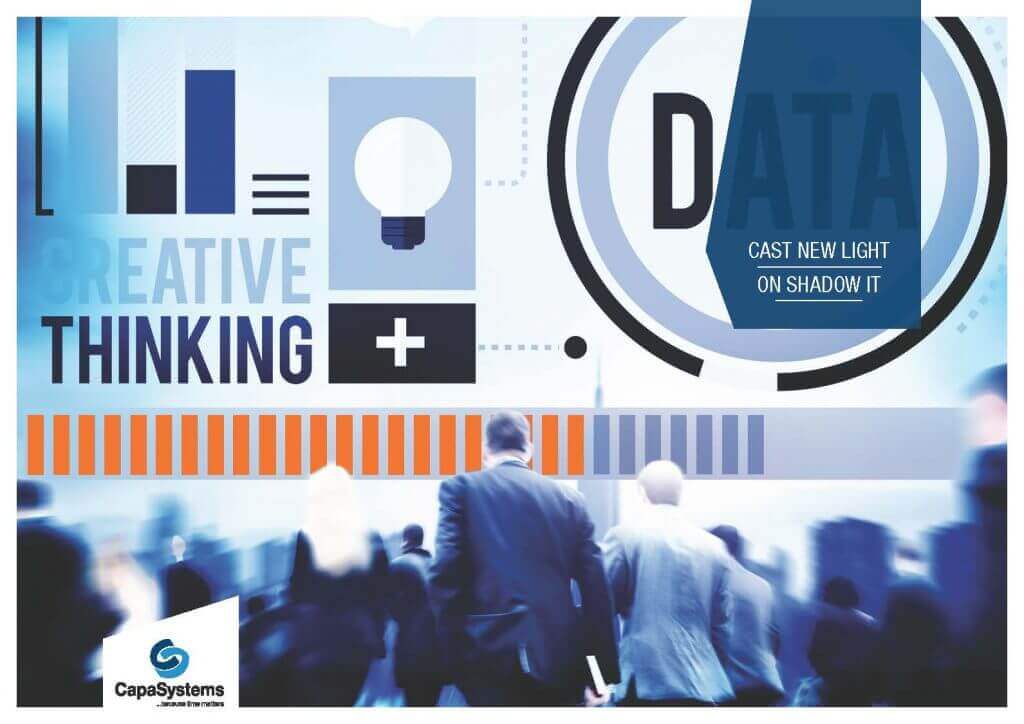 Cast new light on Shadow IT
Proactive Problem Management
in the IT Operation
When it is difficult for Service Desk to find the root of the end users' problems, Performance Analytics is the easy way to collect objective performance data. This gives Service Desk the full general view of the situation. That enables them to act on facts rather than on emotions.
The IT operations department usually does not find infrastructure problems until the end users complain.
That causes downtime and affects productivity, and the IT operations department has to spend resources on troubleshooting rather than managing infrastructure.
PerformanceGuard allows the IT organisation to be proactive and handle the challenges before they lead to downtime.
Read more about PerformanceGuard
PerformanceGuard allows you to:
easy analyze performance on the end user's computer - CPU and memory usage, disk I/O, boot and login times
measure response times between the computer and the applications used by the user
get an overview of the Citrix performance across the server farm
continuously collect Windows Performance Counters
make 24/7 monitoring of specific applications with automated user simulation
gather everything on dashboards in real time
"With PerformanceGuard we are able to pinpoint specific problems in our infrastructure very quickly and without the need for external consultants…"
Allan Christiansen, Head of Infrastructure, the Capital Region of Denmark, Center for IT, Medico and Telephony
"Very soon PerformanceGuard provided enough value for us to invest in it..."
Søren Morthorst, Service Level Manager, Corporate Service Center of Copenhagen City
With data from PerformanceGuard, IT gets a powerful tool to run:
Problem Management
Be proactive by seeing the problem before the users do. By collecting performance data from Application and Services, compare the data with the average performance index, you will see the problem before they occur
Change Management
Insight into the user experience and the network performance before, during and after a change has been made
IT Management
SLA reporting by application, location or event category as well as upgrade planning of hardware and resources
IT Operation
Performance status on critical applications (both in the cloud and on-premises) based on user activity in real time 
Capacity and Performance Management
Give insights by collecting performance data to help plan the process of determining the network resources required to prevent a performance or availability impact on business-critical applications
Service Desk
Data drawn directly to the end user's computer for quick troubleshooting. Integration with ServiceNow
Network Management
Network latency and availability per subnet (based on ping or trace route)
New Features in PerformanceGuard 8.0
GUI Makeover
The main menu of PerformanceGuard has been given a major overhaul, and there are now icons to intuitively guide you around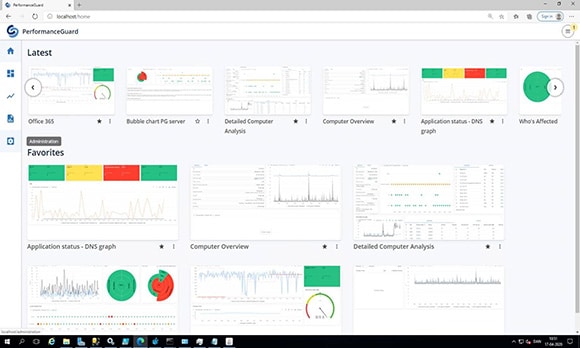 Dashboards in an overview display
When you open PerformanceGuard, you are presented with the Dashboards you have used most recently — now displayed in either grid or list view.
You can save the Dashboards you use most often as favourites, thereby getting a far better overview — as well as make an ultra-quick search for a specific Dashboard, which is a new feature.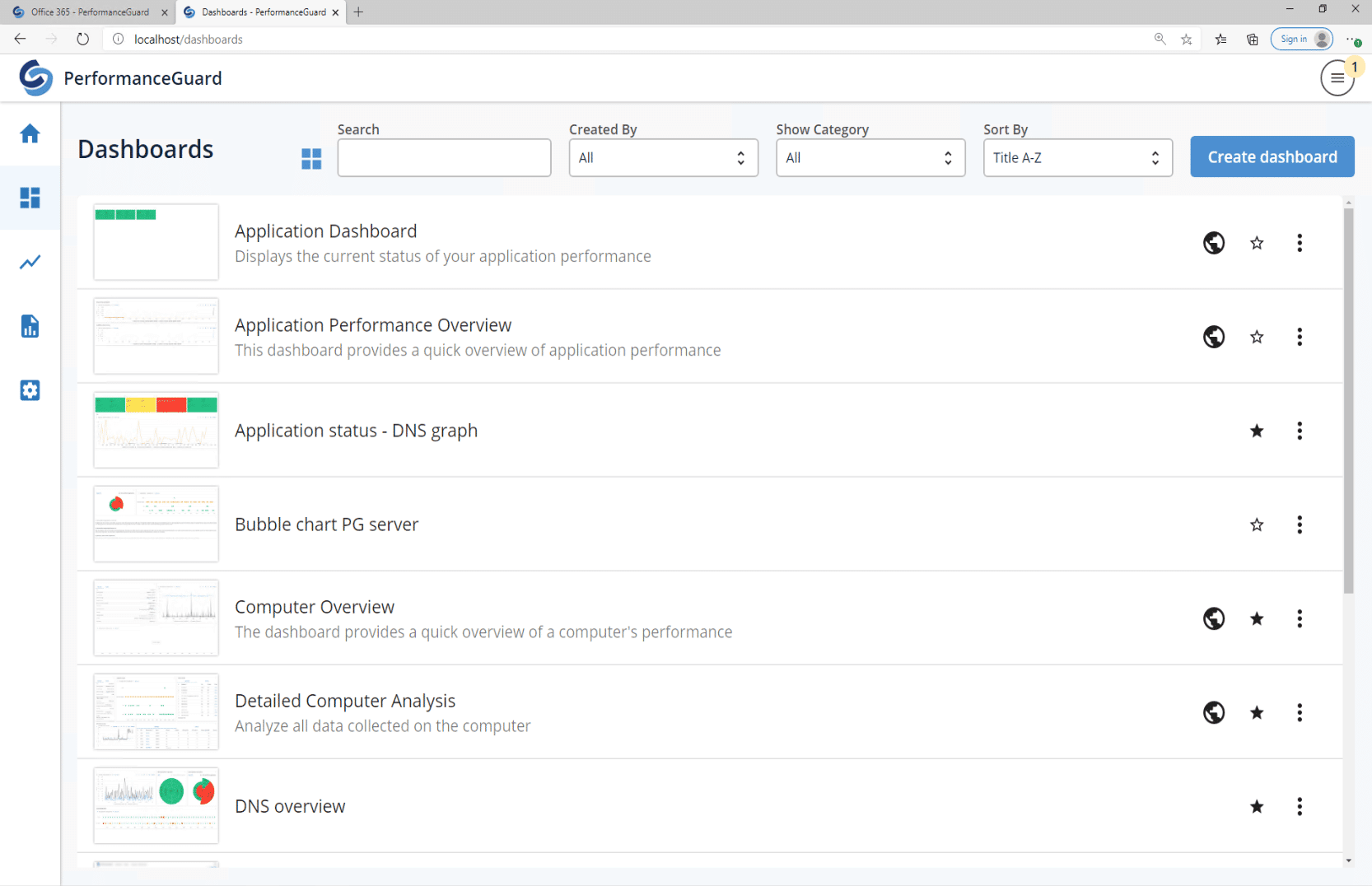 Compare, for example, the response times of Office 365
It is now possible to measure a specific process when you create a server/port application. If you, for example, have several applications that communicate with the same server and port, it is now possible to assign a process/exe to a specific application.
This means that you can now compare the Office 365 response times from Chromium-based browsers with the response times from the applications installed on your clients.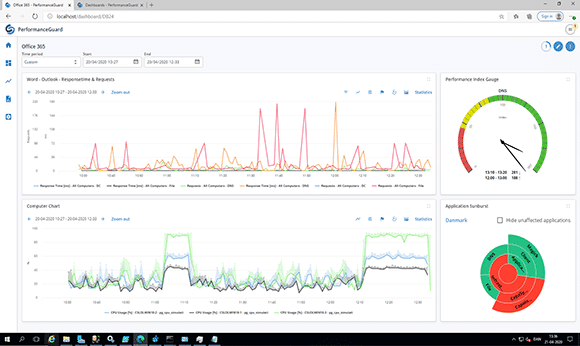 PerformanceGuard Main Features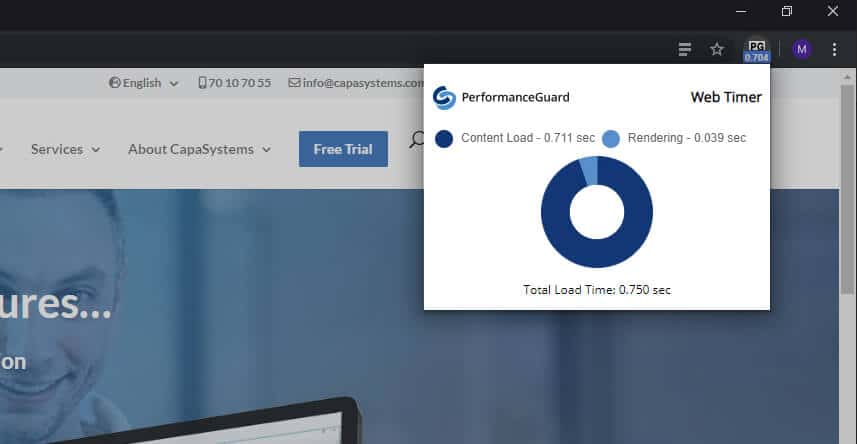 Web Timer for Edge and Chrome
It is now possible to measure web page load times in Edge. PerformanceGuard does already measure in Google Chrome.
The end user can view the measured time directly in the browser – this feature can be disabled in the configuration if you don't want the end users to be distracted by this feature.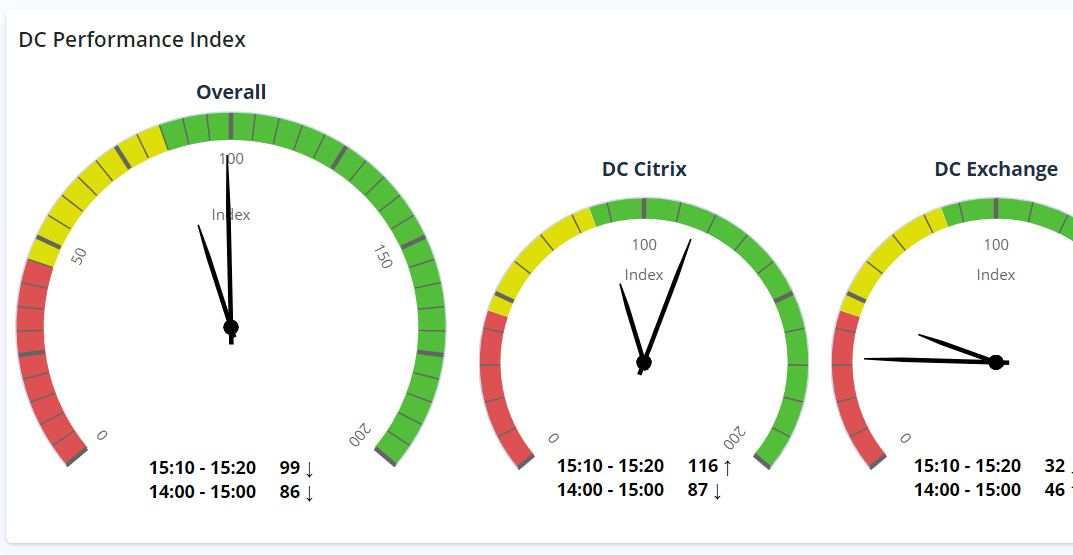 Performance Index
It is often difficult to remember what a good response time is for every application. With the new Performance Index, the response times are indexed against the normal behavior.
This is a great tool for management to gain insight into IT operations – simply and quickly.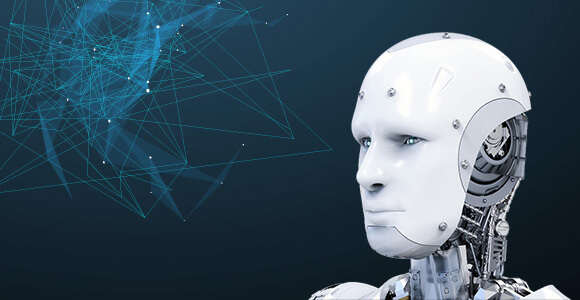 PerformanceGuard AutoSteps
We can add PerformanceGuard AutoSteps to your existing installation in a matter of minutes, giving you both synthetic and real end user analytics.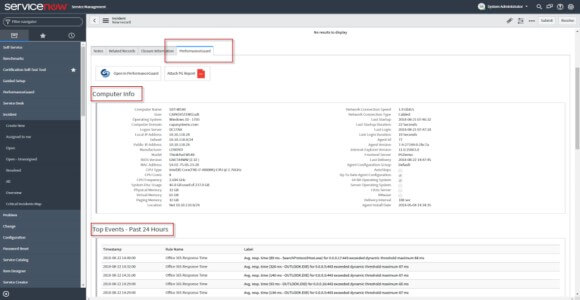 Integration to ServiceNow and Matrix42
PerformanceGuard offers integration to popular servicedesk tools like ServiceNow and Matrix 42 ServiceDesk.
It's allowing your employees to access the valuable information in PerformanceGuard directly in the tool they use every day.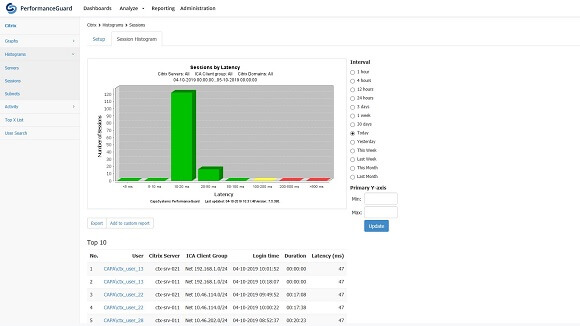 Citrix
PerformanceGuard provides you with an overview of Citrix performance across your server farm. PerformanceGuard measures Citrix performance directly on the Citrix servers, allowing you to view information about any Citrix session – even when end users connect via devices that you do not personally manage.
Computer measurements
Get objective performance information on the end users' computers:
CPU and memory usage
disk I/O
boot and log in times
and much more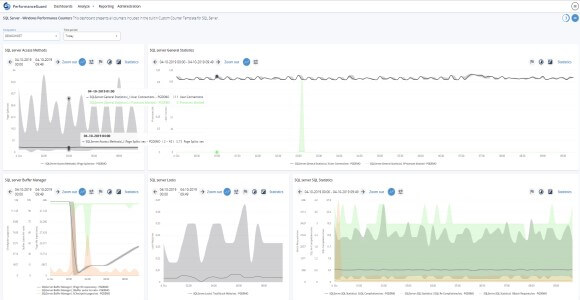 Windows Performance Counters
Windows Performance Counters are extremely important for Problem Management on Windows computers, but collecting this type of information can be a tedious task.
With PerformanceGuard, you can continuously collect all the requested Windows Performance Counters from all relevant computers.
See it live!
Let us show you, what CapaSystems can do for your company