Promotional offer
4 hours of remote consulting assistance and your CapaInstaller installation has been upgraded to v. 6.3, CapaOne Updater is operational and CapaOne Reliability gives you an immediate IT overview
Book 4 hours remote consulting assistance from CapaSystems and you will get:
CapaInstaller upgraded to v. 6.3
The CapaOne agent prepared for installation
The CapaOne agent installed
The right skills and competencies to handle both CapaOne Updater and CapaOne Reliability
YES please

 

–

 

I'm interested right away
Book 4 hours remote consulting assistance from CapaSystems and the consultant will make sure, that your CapaInstaller installation are up to date. At the same time, he will give you the right skills and competencies to handle both CapaOne Updater* and CapaOne Reliability* incl. 3 days of data
* Since both CapaOne Updater and CapaOne Reliability can only be attached after upgrading CapaInstaller to v. 6.3, upgrading your CapaInstaller installation is part of the offer. Should your installation already be upgraded, time will of course be deducted from this promotional offer.
CapaOne Reliability allows you to:
CapaOne Updater gives these advantages:
get a full overview of the complete IT installation
get "the State of the Kingdom" displayed in clear UI
Simple overview of missing software updates
Apply software updates with secure step-by-step access
see ALL faults in ALL computers
the technician can find solutions to challenges
Get insight into all the missing updates from dashboards
Get your endpoints closer to ISS DSS compatibility
"CapaOne Reliability is the first product from CapaSystems that is based on CapaOne Cloud. CapaOne Reliability presents a full overview that is meant for both managers and technicians. The management is given the option to get an insight into the company's entire IT stability — here and now. Technicians can react to possible irregularities and find the cause at once."
"CapaOne Updater, like CapaOne Reliability, is a product developed by CapaSystems, based on CapaOne. CapaOne is our cloud-based platform, which offers our customers simple IT administration without prior expertise. With our CapaOne Updater, you will get third-party programme updates automatically. The agent scans all the endpoints and shows which updates are missing with clear dashboard overviews, and with a single click these will be fixed – unless one sets CapaOneUpdater to do it automatically as soon as new versions become available."
A complete overview of IT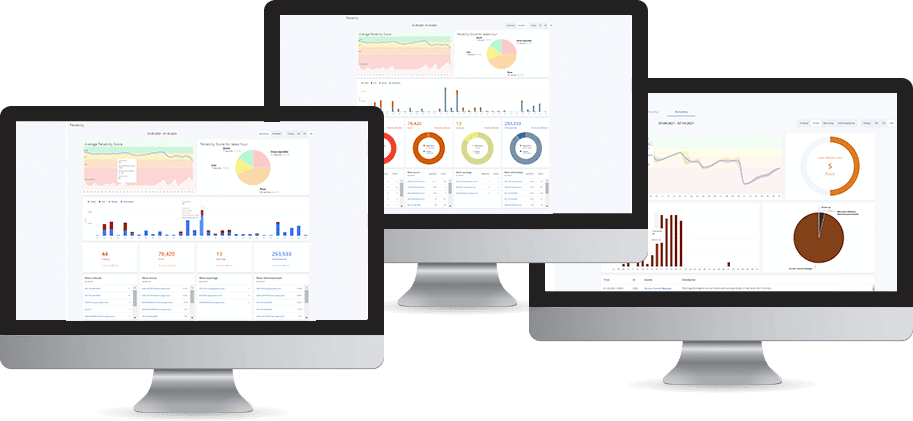 Automatic updating of third-party software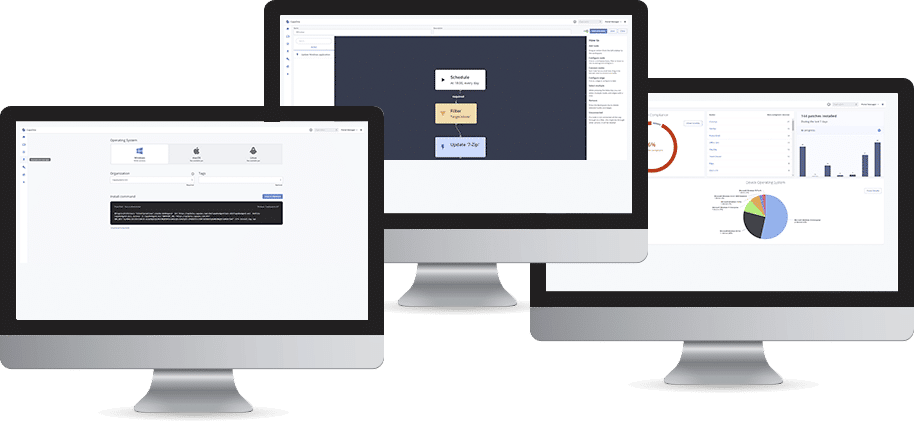 CapaOne Reliability is the first product based on our CapaOne Cloud.
The measurements, which are provided in a simple and clear UI, are directly connected to what the user experiences here and now. They are based on the well-known reliability value from Windows — where CapaOne Reliability excels by gathering ALL reliability values for all computers at the company, thereby producing a full overview.
The management can directly read off stability measurements and thus see how well the end-users' PCs run and if there are sites that are in need of extra attention. Technicians can use CapaOne Reliability to troubleshoot and find solutions to possible challenges: if there are applications that hang or fail, challenges with your drivers or if Windows does not properly shut down, etc.
CapaOne Reliability constantly supplies a full overview in simple graphs and diagrams.
CapaOne Reliability with 3 days of data is FREE for all our customers.
CapaOne Updater is based on CapaOne.
Updating of third-party programmes protects your units against weaknesses that are seen as dangerous as well as against dangerous virus attacks.
Missing updates to third-party programmes is in the great majority of cases the reason why companies are compromised. This is why companies really need to be on guard when their programmes need to be updated.
Nonetheless, this is not always prioritised.
Proactive Path Management gives network security, while preventing exploits, ransomware and other threats.
CapaOne Updater makes it easy to increase security and stay compatible with accessible third-party programmes. The agent scans and shows where there are updates that need to be dealt with.
Either manual or automatic updating can be selected.