let's get a Demo in the calendar

Do you want to see how Updater works? Choose the time that suits you best and fill in the form.
We tailor a demo specially made for you and answer all your questions.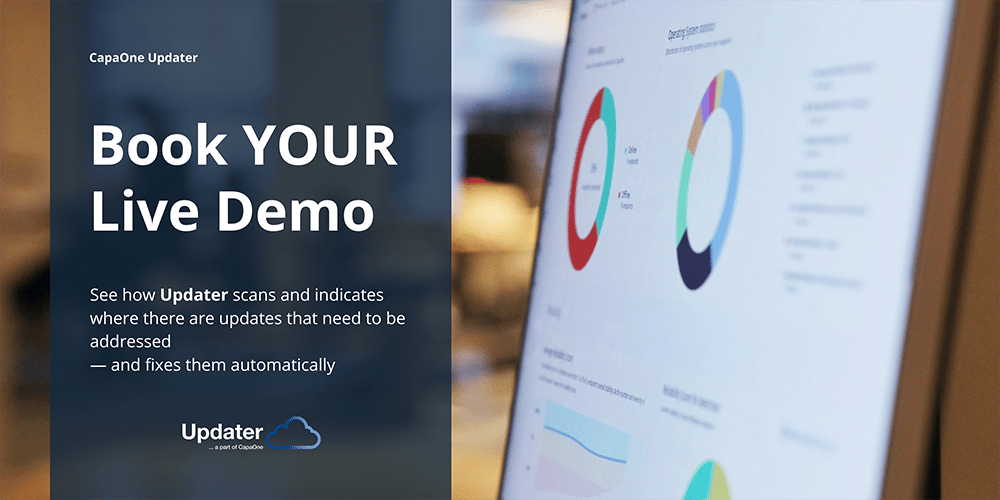 You can expect a demo where we will:
uncover the need to automate updating of 3rd party software in a company with a security focus
show how easy it is to get started – regardless of prior choice of deployment tool
show how easily the agent in Updater scans and shows where there are updates that should be handled – and fix them
answer any questions that may occur to you along the way
…and if you can't wait,
then watch this video:
Yes – please show me immediately!
Let us show you how Updater can make a difference in your
organization and be your next tool when patching third-party software.
Try Updater FREE of charge for 30 days.